Thousand Oaks, CA – Compass Charter Schools (CCS) is excited to announce that its Superintendent & CEO, J.J. Lewis, has been named to the Valley 200 by the San Fernando Valley Business Journal. 
The July issue marks "the fourth annual Valley 200, a special standalone book featuring short profiles of the most influential leaders in the Valley area," shared Charles Crumpley, Editor and Publisher of the San Fernando Valley Business Journal. "Congratulations on your status as one of our area's most influential leaders!" 
Lewis has served as the Superintendent & CEO of CCS since October 2015. He holds a Master of Arts in Educational Leadership and serves on a number of educational boards and committees. He is recognized for his influence and advocacy for public charter schools and school choice in California.
"I am truly honored to be named to the Valley 200 this year," said Lewis. "I am a passionate supporter of school choice and I am proud to serve as the leader of Compass Charter Schools. I am elated to be named an influential leader in the Valley and I look forward to continuing to advocate for school choice across California."
To learn more about J.J. Lewis, visit his Superintendent of Schools page on the CCS website.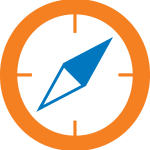 About Compass Charter Schools  
Compass Charter Schools (CCS) is a WASC-accredited virtual public charter school serving thousands of scholars throughout the state. Catering to TK-12 grade scholars, CCS offers the choice of either their homeschool or online academic program. CCS is committed to creating a collaborative virtual learning community, inspiring scholars to appreciate the ways in which arts and sciences nurture a curiosity for lifelong learning, and preparing scholars to take responsibility for their future successes.
For more information about CCS, visit www.compasscharters.org, via Twitter (https://twitter.com/CompassCs), on            Facebook(https://www.facebook.com/CompassCS/) or on Instagram (https://www.instagram.com/compasscs/).