Compass Charter Schools is governed by a California nonprofit public-benefit corporation and has an independent Board of Directors who meet regularly to oversee the school's management, operation, activities, and affairs.
The Board of Directors defines, composes, and revises (as needed) the policies of the school and ensures compliance with its agreements and applicable laws and regulations.
All regularly-scheduled board meetings begin at 6 PM PST, unless otherwise noted on the agenda. Compass Charter Schools utilizes Board On Track to post our agendas, packets and minutes; please visit Board on Track to access all of our Board of Directors meeting information.
Have a question for our Board of Directors? Send an email to [email protected].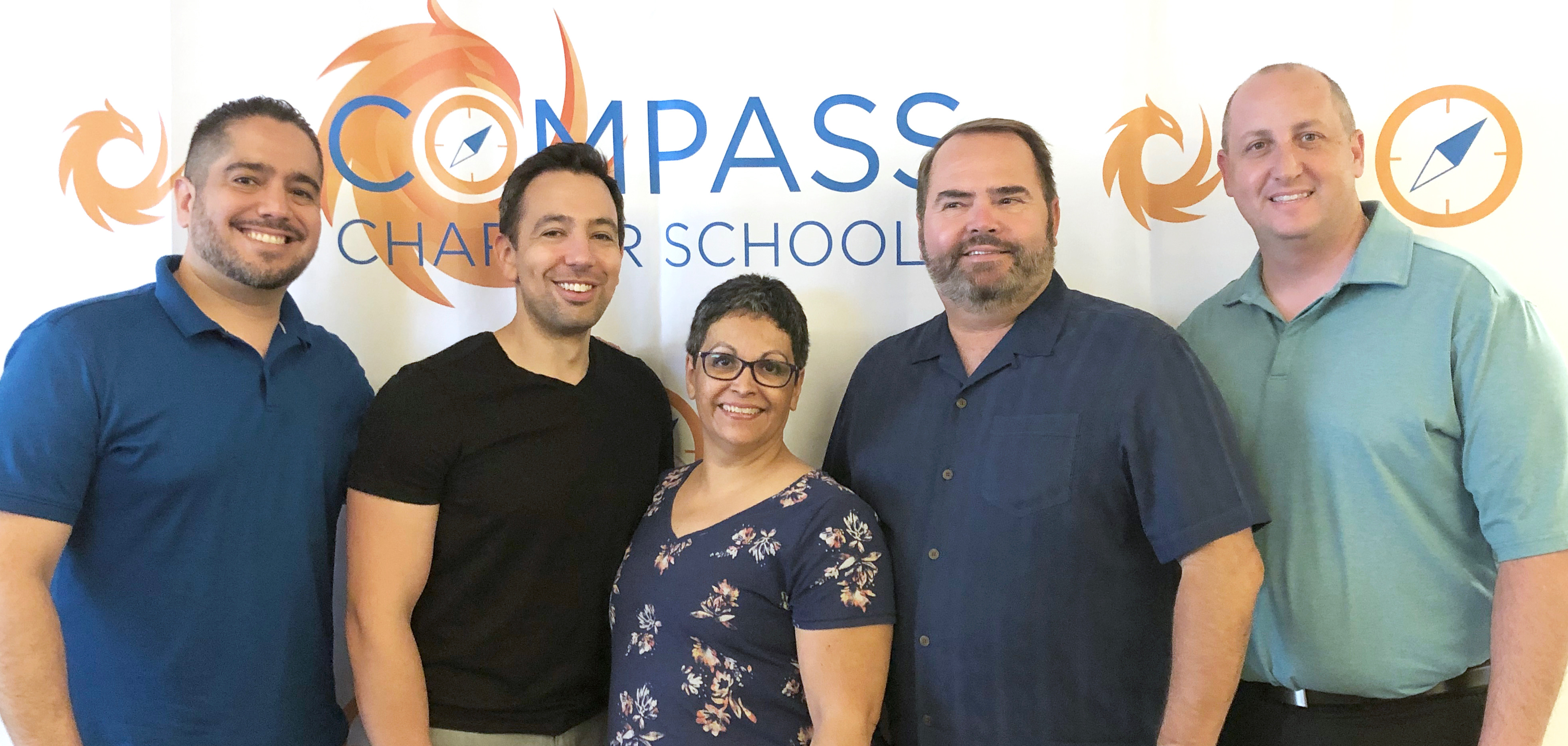 Matthew Brown | Board Secretary
Matt Brown is the Chief Operating Officer of TEACH Public Schools, a charter management organization in Los Angeles. Matt believes that education inequality is the civil rights issue of our time. He strives to close the educational gap by developing & leading high performing charter schools that serve the historically disadvantage and those that traditional schools failed to educate. Matt's schools produce learners that are equipped with the knowledge, skills, and fortitude to advocate for themselves and their community through leadership and action.
Matt brings a breadth of professional expertise in both law and the education realm including positions at The University of Michigan Law School, Southern Minnesota Regional Legal Services, Alliance College Ready Public Schools and Public Policy Charter School. Matt holds a Bachelors of Arts degree from St. Cloud State University and a law degree from the University of Michigan Law School, and Master's degrees in Teaching and Charter & Autonomous School Leadership (CASLA) from the University of Southern California and California State University Dominguez Hills, respectively.
Bill Dennett | Board Treasurer
Photo and Bio Comming Soon!

Lisa Robotham | Board Member and Parent Representative
Lisa Robotham has four (4) kids. Two (2) are grown and college graduates and two (2) are attending CCS. She has been on numerous athletic boards and has worked six (6) years at elementary brick and mortar schools. She was a Dance Teacher early in life for 10 years and that is where she developed her desire to work with children and parents. She also worked in the home mortgage industry for over 10 years and had various jobs in the manufacturing industry. She finally finished her education in 2009, earning her much-desired associates degree by taking classes online at Ashford University. She sells Avon and lives in Palmdale, CA.

Martin Suarez | Board Member
Martin has twenty-one years of experience in youth development programming and community expansion. This background has prepared Martin to lead unique collaborative groups designed to better the lives of youth and their families. Over the years Martin's expertise has ranged from personnel, administration, volunteer/staff recruitment, and training, to long-range strategic planning, community relations, traditional and non-traditional after-school programming, and outdoor education.
Martin began his after school trek with the California Teaching Fellows Foundation (CTFF) in 1997 as a tutor.  Quickly, his passion for service grew as he became familiar with the needs of the community. This fire eventually led to his promotion as a Site Lead to grow a program of his own. In 2002, Martin founded SoluNet, a non-profit organization that focused on assisting educational agencies with the design and implementation of After School Programs throughout Fresno and Madera County. During his time with SoluNet, Martin facilitated the creation of an adaptable framework which allowed after school leadership to provide services to diverse schools and communities. Under his supervision, SoluNet received recognition from the California Department of Education for having the only elementary after-school program demonstration site in the Central Valley. In 2014, Martin returned to CTFF accepting his current position as Deputy Director.
Martin received his Bachelor's degree in Liberal Arts from California State University, Fresno in 2002, and his teaching credential in 2004.

John Vargas | Board Chair

For nearly a decade, John Vargas has held key leadership positions in public education since cofounding Global Education Academy, a successful public charter school serving disadvantage youth in South Los Angeles. He has served as lead administrator for numerous charter schools and continues to support scholar achievement in his new role as CEO of EdVantage Education Group, a newly formed nonprofit organization, focused on supporting and improving charter schools through a partnership model of collaboration.
John has served in public office since 2009, when he was elected to the Hawthorne School District Board of Trustees. Here John focused on creating policy to ensuring the academic and social success of the District's 9,000 scholars. Currently, John serves on the El Camino Community College District Board of Trustees (since 2013), holding the distinction of being the first Latino to ever serve on the Board. John focuses on fiscal stability and increasing access to the District's successful program for all scholars.
John's life of service has extended to numerous nonprofit boards, including the National Association of Latino Elected and Appointed Officials (NALEO), where he currently serves as Board Vice-President, working to increase the level of Latino civic engagement nation-wide at all levels.
John holds a Bachelor's Degree in Political Science from UCLA and a Masters Degree in Linguistics from Cal State University Long Beach.​