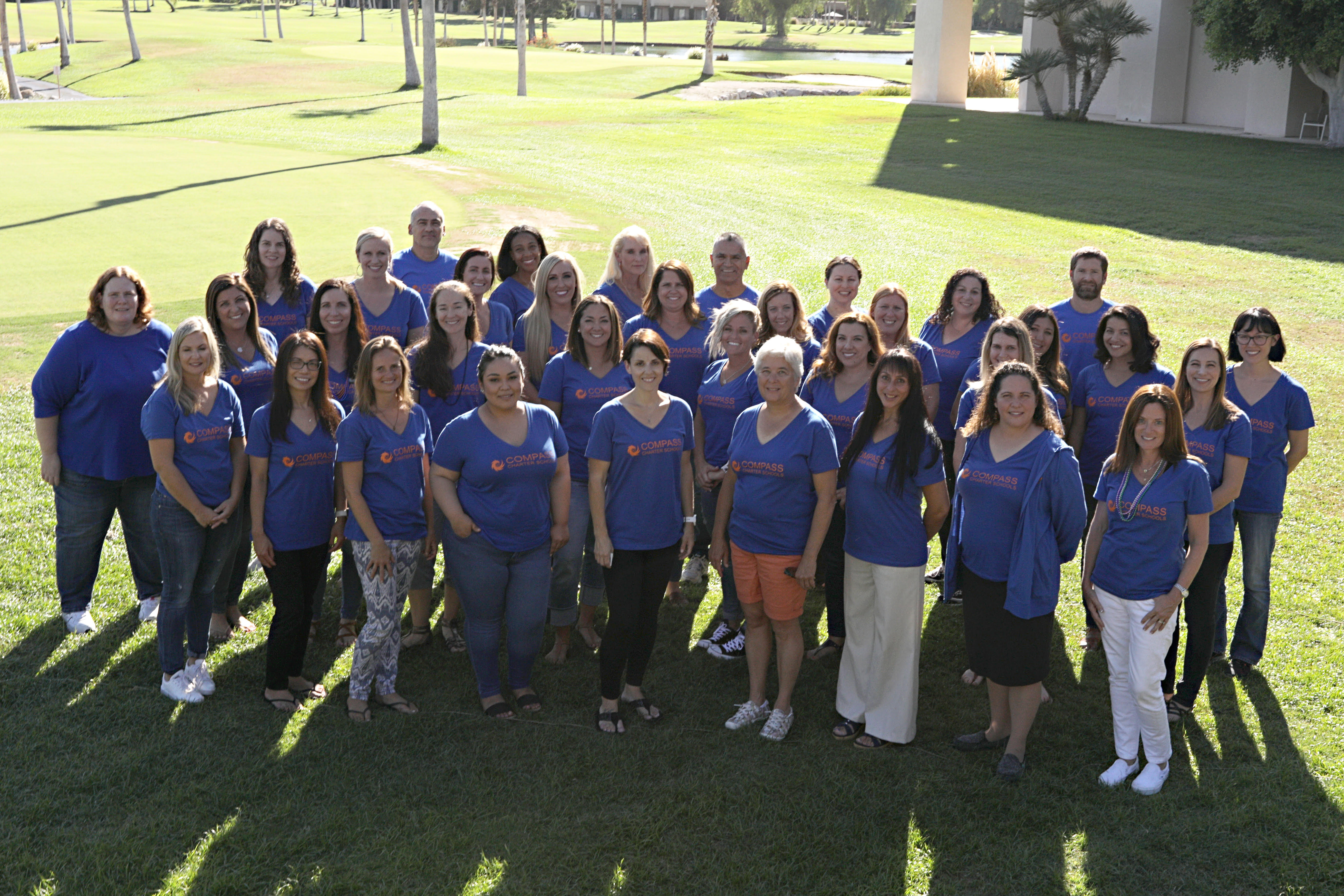 Our Online program utilizes Accelerate Education as our curriculum partner along with a number of tools which provide rigorous instruction for scholars in an online learning environment.
We offer a virtual education with caring, dedicated teachers who provide live online classes each week. In addition, teachers offer a weekly Q&A session to provide added support when scholars need more help with their work. Our online courses are supported by subject-specific credentialed teachers just as you would find in a brick-and-mortar school. Our teachers truly want to see each scholar succeed in Compass Charter School's online program.
What Sets Compass Charter Schools Online Program Above and Beyond? Visit our blog to find out!
Parents should be committed to spending adequate time daily, supporting their child's education:
Grades K-5 – expect to spend 3-4 hours per day

Grades 6-8 – expect to spend 2-3 hours less, as the scholar becomes more independent

Grades 9-12 – expect to check scholar's work on a daily basis.
Our scholars work independently on highly engaging material while also receiving support through our online classrooms with their credentialed teachers and support from home. Our graduates leave inspired to appreciate the ways in which arts and sciences nurture a curiosity for life-long learning, and are prepared to take responsibility for their future success.
Ready to learn online? Complete our Online Learner Readiness Rubric to check your Scholar Readiness Score!
(please note – this rubric was not designed to be used as a tool to determine eligibility for enrollment, but instead to be used as a resource to help identify specific areas where scholars may need additional supports to better ensure success)
Compass Charter School's Online Elementary School is designed to provide a solid foundation to help scholars develop into curious and active learners. While building a solid foundation in Reading and Language Arts, Math, Science, and Social Studies, scholars are further engaged in learning through live teacher-hosted, web-based classroom instruction called Learning Labs, where parents are encouraged to attend. Teachers also hold weekly office hours and are available to meet with scholars and learning coaches when necessary. This type of individualized assistance is what sets Compass Charter School apart from other online programs.
Parents, also known as Learning Coaches, and their scholars will work with Compass Charter Schools teachers to select their curriculum partner for the school year. Our online curriculum fosters and develops a love of learning by providing an engaging common core, standards-based curriculum with real-world connections and is flexible enough to fit all schedules. This rigorous education provides a wide variety of content regardless of ability level and strives to ready scholars for a successful middle school experience in 6th-8th grade.
2023-2024 Online Elementary Course List
For middle school scholars, this is a time of substantial growth, both personally and academically. Compass Charter Schools immerses the middle school scholar in a rigorous and engaging curriculum but with the support of credentialed teachers who provide virtual classroom situations so scholars interact with teachers and other scholars. Accelerate Education is a highly intuitive virtual classroom, engineered specifically for the adolescent learner.
It maximizes efficiency while personalizing the learning experience with a robust assortment of tools and features. In conjunction with the immersive curriculum, the LMS fosters continuous communication and individualized support between the scholar and teacher. Compass Charter School's middle school scholars are also encouraged to further develop their independence and responsibility by participating in, and potentially leading, clubs and field trips.
2023-2024 Online Middle School Course List
High School scholars enter high school as kids and leave as young adults. As with our middle school online program, Compass Charter School's Online high school program allows scholars the flexibility of learning from home with the use of Accelerate Education. Scholars regularly participate in teacher-led virtual classes where they receive synchronous direct instruction in their core academic classes. Our teachers also host office hours in which scholars can obtain live support on classwork.
Our online scholars are offered a variety of online courses from which to choose. Due to this diverse range of options, scholars benefit from being assigned a school counselor who will assist them in creating an individualized, four-year high school plan specific to their goals. This ensures they graduate in four years and are ready for college and/or career. Do keep in mind that elective course availability will be dependent on enrollment size.
2023-2024 Online High School Course List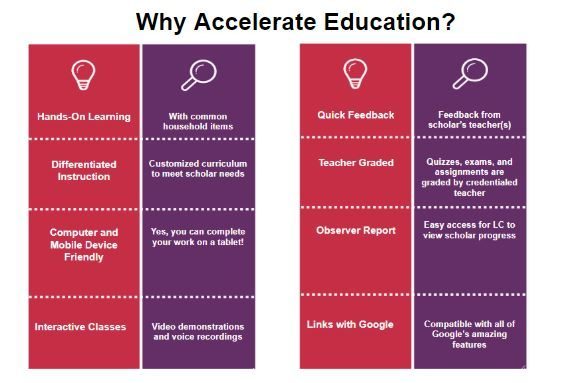 Thank you for your encouragement, I have had the best school year, if I had not found this home school I would have been miserable... As I go on with school I will remember this day that I have graduated and that I had the most wonderful school year ever. Thank you for everything that you have helped me with.

Raven F

Middle School Scholar