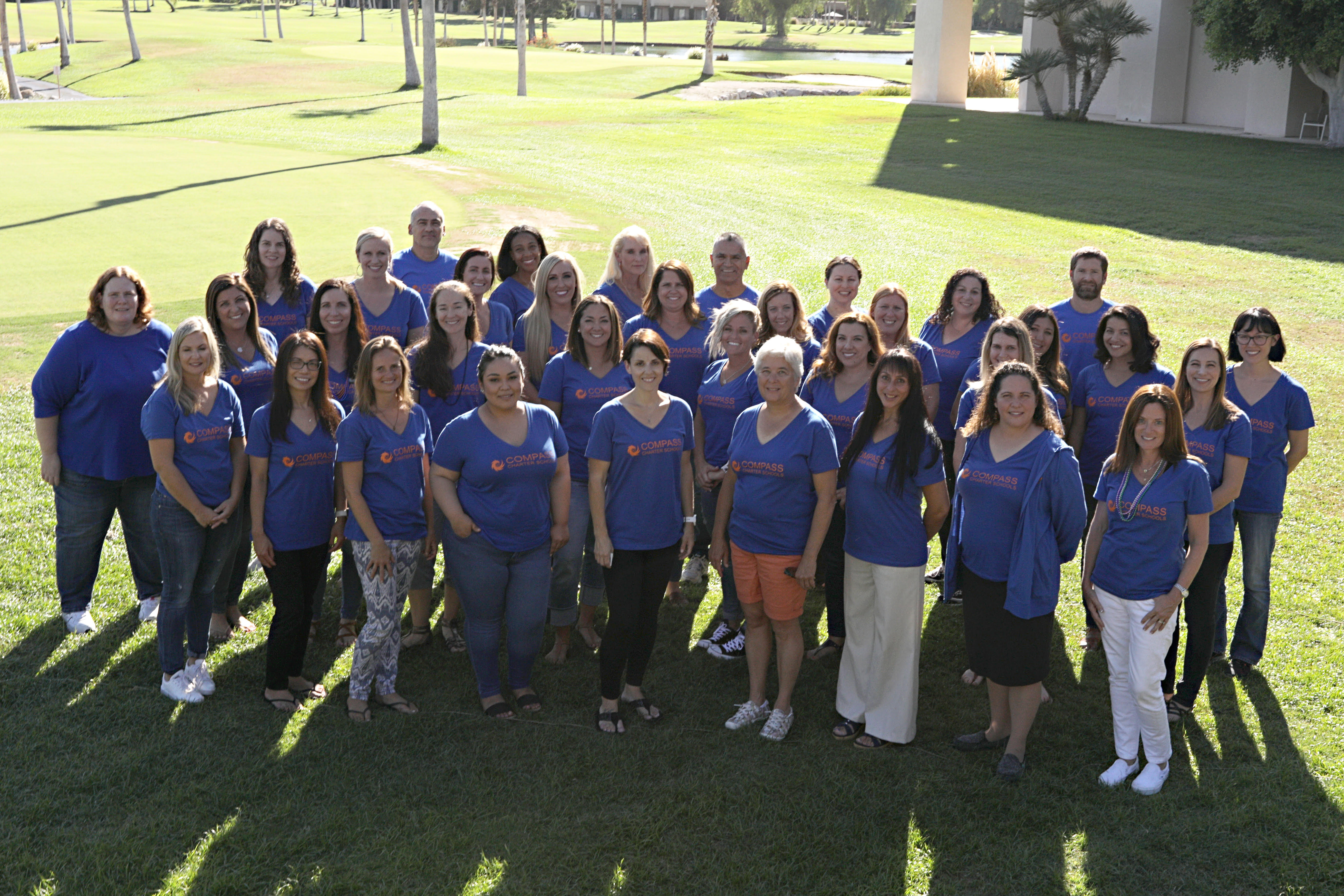 Our Online programs utilize a number of curriculum partners and tools which provide rigorous instruction for scholars in an online environment.
We offer a virtual education with caring, dedicated teachers who provide live online classes each week. In addition, teachers offer a weekly Q&A session to provide added support when scholars need more help with their work. High School courses are supported by subject-specific credentialed teachers just as you would find in a brick-and-mortar school. Our teachers truly want to see each scholar succeed in Compass Charter School's online program.
Parents should be committed to spending adequate time daily, supporting their child's education:
Grades K-5 – expect to spend 3-4 hours per day
Grades 6-8 – expect to spend 2-3 hours less, as the scholar becomes more independent
Grades 9-12 – expect to check scholar's work on a daily basis.
Our scholars work independently on highly engaging material while also receiving support through our online classrooms with their credentialed teachers and support from home. Our graduates leave inspired to appreciate the ways in which arts and sciences nurture a curiosity for life-long learning, and are prepared to take responsibility for their future success.
Ready to learn online? Complete our Online Learner Readiness Rubric to check your Scholar Readiness Score!
(please note – this rubric was not designed to be used as a tool to determine eligibility for enrollment, but instead to be used as a resource to help identify specific areas where scholars may need additional supports to better ensure success)
Curious about our online programs? Click the links below to learn about each of our online programs:
Reach out to our Enrollment Team or chat with us in the chat box below to learn more about our Online Program.
Thank you for your encouragement, I have had the best school year, if I had not found this home school I would have been miserable... As I go on with school I will remember this day that I have graduated and that I had the most wonderful school year ever. Thank you for everything that you have helped me with.

Raven F

Middle School Scholar