Superintendent of Schools
Hear from our scholars about their Compass Experience:
Welcome to Compass!
It is an honor and a privilege to serve as the Superintendent & CEO for Compass Charter Schools! We are an exclusively virtual, nonclassroom-based independent study personalized learning public charter school. What does that mean? It means we work tirelessly to support our scholars through our mission to "inspire and develop innovative, creative, self-directed learners, one scholar at a time."
I am proud of our amazing team, who day in and day out put our scholars first. We believe in our Compass Experience, and in being a Compass to our scholars as they embark on their educational journey.
I hope to meet our scholars and families on a field trip, at a Coffee with Compass, in a virtual Parent Town Hall, and through our various other activities and events. If you have any questions on our Compass Experience, please ask! Thank you for visiting our site, and learning more about the positive impacts our team has on the scholars who chose to enroll at one of our Compass Charter Schools throughout the State of California!
About Me
I have been the proud Superintendent & CEO for Compass Charter Schools (Compass) since October 2015!
I hold a Master of Arts in Educational Leadership from San Diego State University, and a Bachelor of Science degree from Central Michigan University in History and Political Science. I also have a Nonprofit Management Executive Certificate from Georgetown University and am a Certified Fundraising Executive. I am currently working on my Doctor of Education in Organizational Change and Leadership from the University of Southern California.
I am a member of the Association of Fundraising Professionals, Kappa Delta Pi, and Phi Kappa Tau Fraternity. I serve on the American Association of School Personnel Administrators Diversity, Equity, & Inclusion Committee, Association of Personalized Learning Schools & Services Advisory Committee, AVID National Superintendents Collaborative, Digital Learning Collaborative, Digital Learning Annual Conference Advisory Board, El Dorado County Charter SELPA CEO Executive and Selection Committees, The Charter Schools Resource Journal Editorial Board, Small School Districts Association Legislative Committee, and the Wellness for Educators Board of Directors. I also serve on the Central Michigan University National Alumni Association Board of Directors, am the President of the Central Michigan University Mary Ellen Brandell Volunteer Center Alumni Board of Directors, and am the Phi Kappa Tau Fraternity West Coast Domain Director. I have previously served on a number of local, state, regional and national boards and committees, such as the City of Howell Economic Development Council and the George Mason University Department of Global and Community Health Advisory Committee.
I live in Simi Valley with my three (3) cats (Armoni, Cali and Franny), and three (3) dogs (Arya, Diego and Tiberius).
J.J. Lewis | M.Ed., CBO, CFRE
Pronouns: He / Him / His
Superintendent & CEO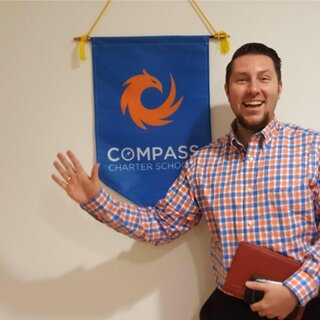 Josue Garcia
Pronouns: He / Him / His
Executive Assistant to the Superintendent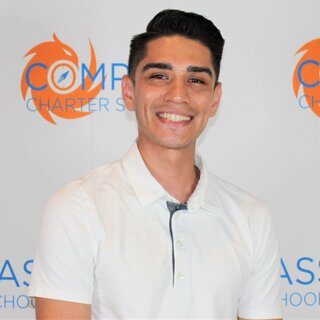 Oscar De Jesus
Pronouns: He / Him / His
Special Assistant to the Superintendent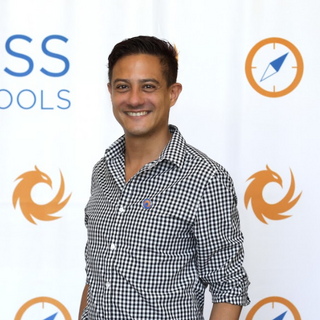 Kimberly Aguilar
Pronouns: She / Her / Hers
Community Relations Coordinator