Superintendent of Schools
Hear from our scholars about their Compass Experience:
Welcome to Compass!
It is an honor and a privilege to serve as the Superintendent & CEO for Compass Charter Schools! We are a tuition-free public charter school that offers personalized learning to our scholars and their families in a variety of programs. Personalized Learning is a successful alternative to a one-size-fits-all education model. It provides choice and flexibility in curriculum, learning environments, and pacing for every student. Our staff works tirelessly to support our scholars through our mission to "inspire and develop innovative, creative, self-directed learners, one scholar at a time."
I am proud of our amazing team, who day in and day out put our scholars first. We believe in our Compass Experience, and in being a Compass to our scholars as they embark on their educational journey.
I hope to meet our scholars and families on a field trip, at a Coffee with Compass, in a virtual Parent Town Hall, and through our various other activities and events. If you have any questions on our Compass Experience, please ask! Thank you for visiting our site, and learning more about the positive impacts our team has on the scholars who chose to enroll at one of our Compass Charter Schools throughout the State of California!
About Me
I have over twenty years of experience working in charter schools in California. My experience includes positions as a teacher, site level administrator and district level administrator. I am an advocate for charter schools because I believe that parents should be able to choose the education setting that best fits the needs of their children, regardless of where they live. 
I grew up in the southern part of New Jersey and moved to San Diego, California in 1998. I love living in a place where I can be outdoors most of the year. I am very active and enjoy being out in nature. I live with my son, Jacob; our two rescued greyhounds, Zeus and Farrah; and our two birds, Chicken (who is not a chicken) and Buddy.
Elizabeth Brenner
Pronouns: She / Her / Hers
Superintendent & CEO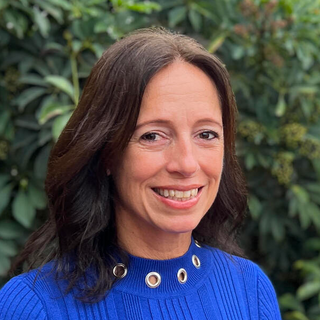 Oscar De Jesus
Pronouns: He / Him / His
Special Assistant to the Superintendent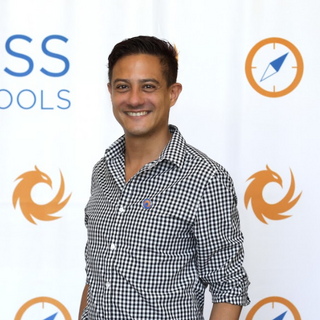 Kimberly Aguilar
Pronouns: She / Her / Hers
Community Relations Coordinator