What is Scholar Support?
At Compass Charter Schools, the success of our scholars is of paramount importance. To ensure that all of our scholars meet their academic potential, our staff carefully monitors scholar progress through the scholar's work samples and diagnostic assessments. These diagnostic assessments play a crucial role in identifying scholars that are struggling or are on the verge of struggling so that we can provide them with the interventions needed for success.
Suppose scholars continue to struggle, even after added tiered supports, interventions, and tutoring. In that case, the Scholar Support Department then looks to see if other reasons could be impacting the scholar's ability to reach the general education curriculum with these universal supports and targeted interventions.
Section 504 Plans
A Section 504 Plan is developed to protect qualified individuals from discrimination based on their disability and provide scholars with disabilities a free appropriate public education (FAPE). Since we are a virtual public charter school, an appropriate Section 504 Plan for this educational setting will have general provisions in curriculum and programs/activities.
Curriculum-

A 504 plan will make changes, as appropriate, to the general delivery of instruction so that students with disabilities have equal access to the general education curriculum. Section 504 requires that all plans are unique to the scholar's individual needs. 

Programs and Activities-

Section 504 requires that scholars with disabilities should not be denied equal opportunity to access and benefit from programs and activities receiving federal financial assistance. 

Eligibility-

To be eligible for a Section 504 Plan, a scholar must have a physical or mental impairment that substantially limits one or more major life activities. This may include caring for oneself, performing manual tasks, walking, seeing, hearing, speaking, breathing, learning, working, standing, lifting, thinking, concentrating, interacting with others, sleeping, bending, communicating, reading, and writing. 
Section 504 Plans are to be reviewed annually to ensure that current accommodations are successfully implemented and allow the scholar to access the general education curriculum.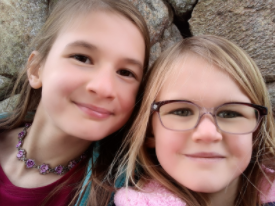 Scholar Support Team
During the discovery process, the Scholar Support Department will gather data and information from multiple sources, including the Learning Coach, Supervising Teacher, ASIT meetings, scholar work samples, and our diagnostic assessments. This data will be used to determine the team members required for our Scholar Support Team meeting. The data will be reviewed at the Scholar Support Team meeting, and interventions, accommodations, and an action plan will be discussed. The team will meet to review the action plan in eight weeks, per our SELPA's (El Dorado Charter SELPA) guidance.