Thank you for visiting our Human Resources page. Our Human Resources Team is led by Sophia Trivino, Chief People Officer. The Human Resources Department covers recruiting, screening, interviewing, and placing prospective staff and onboarding and supporting staff once they join the Compass family.
This page shares our open positions, staff handbook, and safety guide.
If you have questions about our Human Resources Department, we encourage you to contact us at 855-937-4227.
Open Positions
Thank you for your interest in joining the Compass family.  Applicants must submit all required documentation through BambooHR to be considered for a position. Please contact the Human Resources department for assistance applying online.
Talent Management Philosophy
We have developed a Talent Management Philosophy, which speaks to how we lead and develop our staff, what we believe about staff talent, and what our expectations are of our management team:
Clarity. Each staff member knows what role they play in the success of our staff and scholars. We value teamwork, and provide clear, written expectations and metrics to help staff understand gold standard performance for their role. We set ambitious but achievable goals and minimize major changes in the middle of the school year.
Autonomy. We trust our staff to deliver gold standard results and we trust our department leaders to run their programs with a balanced focus on achieving results and care for staff. We value flexibility and empower them to make decisions to meet the needs of scholars and staff.
Accountability. With deep autonomy, comes great responsibility. Staff are held responsible for results in both achievement and stakeholder satisfaction. We are passionate about progress, and we care about how we get there. We value relationships and ensure that core belief is evident in our work.
Growth. We believe in growth-mindset and expect people to learn as we go. We provide scholars with all the tools they need for success, and we do the same with staff. When our staff and scholars struggle, we support them because we believe in them. We expect improvement once support has been provided and move proactively because our mission is urgent.
Sophia Trivino
Chief People Officer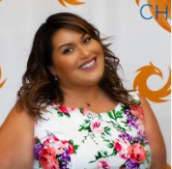 Jesse Zamora
Human Resources Manager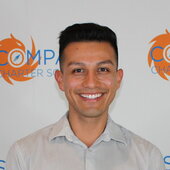 Debra LaCroix
Training & Development Manager