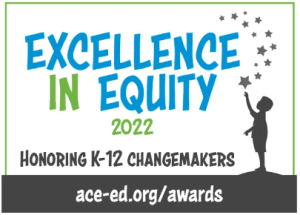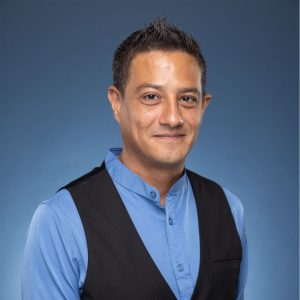 THOUSAND OAKS, CA―November 17, 2022―Compass Charter Schools (Compass) and the Excellence in Equity Awards are pleased to announce that Oscar De Loyer, Special Assistant to the Superintendent, has been chosen as a winner in the category Champion of Equity – Support Staff. 
This competitive awards program, presented by the American Consortium for Equity in Education, received more than 160 total nominations from across the U.S., plus a number of submissions from abroad. After the judges' review, De Loyer was selected as a winning nominee based on outstanding achievement in supporting educational equity for all learners. 
De Loyer has been with Compass since July 2019. De Loyer graduated from Brandman University with a Bachelor's in Organizational Leadership and a minor in psychology. In addition, he completed the Harvard Business School Online Certificate in School Management and Leadership. He has exhibited outstanding and sustained leadership qualities throughout his time at Compass. As a leader, De Loyer took an active leadership role in creating and championing the efforts to establish the LGBTQIA+ Task Force and developing and shaping the Anti-Racism Task Force, now the Diversity, Equity, and Inclusion (DEI) Committee. The DEI Committee has been highly impactful at Compass, making impactful and meaningful changes and shaping scholars' lives. 
"I am honored and humbled to have been picked as a winner for the Excellence in Equity Awards," shares De Loyer. "I am incredibly fortunate to work for a school that truly believes in and values equity. It is my honor to carry out our ARTIC Core Values in this important work. Thank you, Compass, for allowing me to help lead in equity." 
De Loyer has quickly become a subject matter expert on all high-level matters of our three schools. He has been a beacon of light for all staff, scholars, and families throughout the pandemic, ensuring everyone feels safe and supported. De Loyer has ensured that they have access to social and emotional learning, peer mentoring, counseling, groups, communities, and anything that scholars need to feel safe, secure, and a part of the Compass Family. 
"We are extremely proud of Oscar and all his work to promote equity at Compass," shares J.J. Lewis, Superintendent & CEO. "Oscar is a very active part of our school culture here at Compass, and he truly makes sure that everyone feels heard and valued. He goes above and beyond to create equity and inclusion at Compass. I am proud to see that his work is being recognized through this honor!"
Reviewers specifically commended the scope and scale of De Loyers' work for ensuring no scholar is left behind. As an award winner, he will receive benefits and recognition, including:
His choice of professional development books provided to Compass schools courtesy of awards program publishing partner Times 10 Publications

An invitation to be a guest on EduTalk Radio, the Consortium's flagship podcast

An invitation to write an online article for the Access & Equity K-12 Journal

A spotlight feature in the January special issue of the Journal dedicated to award winners

A choice of complimentary e-book from Times 10 Publications

Social media spotlights 
"A huge shoutout to our very own Oscar De Loyer for winning the award of Excellence in Equity 2022," shares Sarah Eagleton, Elementary School Teacher and Chair of the DEI Committee. "He earned this for his tremendous efforts and hard work in helping Compass achieve equity. To say that I am proud to work next to this incredible human is an understatement. We are so lucky to have him as part of our Compass Family. Congratulations, Oscar!"
About the Excellence in Equity Awards
The Excellence in Equity Awards program recognizes the companies, nonprofits, leaders, and educators whose work contributes to the critical goal of ensuring access and equity for every learner. Learn more at www.ace-ed.org/awards.
About Compass Charter Schools
Compass Charter Schools is a WASC-accredited virtual personalized learning public charter school serving thousands of scholars throughout California. Catering to TK-12 grade scholars, Compass offers two personalized learning programs. Compass is committed to creating a collaborative virtual learning community, inspiring scholars to appreciate the ways in which arts and sciences nurture a curiosity for lifelong learning, and preparing scholars to take responsibility for their future successes.
For more information, visit About Compass, and follow us on Twitter, Facebook, and Instagram.