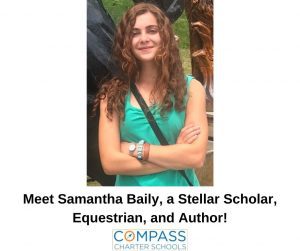 This month, it was a privilege to talk with 11-grade graduating scholar Samantha Baily! Samantha works incredibly hard and demonstrates excellence academically, and in all that, she pursues. She recently took the national Latin exam, as an elective, as a way to document her progress in the language. She published a book at 14, works at a horse ranch, and has developed an ongoing relationship with a young lady with Down's Syndrome. I asked Samantha to share with us her academic schedule, home life, passions, and hobbies. 
Samantha, how long have you been with Compass Charter Schools?
I have been with CCS for three years.
What is your favorite school subject? 
My favorite subject is English; I love to write essays and write to persuade people. I also love to review books and write about historical figures.
What do you do for work?
I work at Susie Q Ranch, a riding stable in Murrietta. I take care of the horses, take people out on guided trail rides, and train horses. 
What advice do you have for those new to an online school or personalized learning?
Until third grade, I went to public school, then my Mother, who is a teacher and was homeschooled herself, decided to teach me at home.
The greatest thing about learning from home is that you learn how to think for yourself. You take the core subjects but have the flexibility to learn what interests you, what areas you excel at, and create your own schedule.
What is your biggest accomplishment?
I trained an older, 12-year-old Arabian horse and taught him how to carry a rider and wear a saddle, which is exceptionally challenging. 
I also published a book at 14 years old, a historical fiction story, titled
Beautifully Broken
. I was drawn to adventure, romance, and period novels, so I decided to write one of my own!
Here is an excerpt from her 5 star rated novel!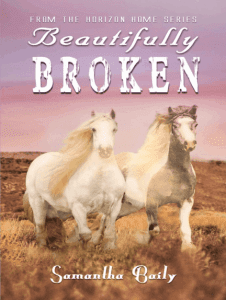 "The reason I left the place I did is to find a home. But I also had no freedom there, and I value my liberty. I'll not let you tell me what to do."
Etta Alby is determined never to let anyone tell her what to do again. She's already spent her entire life being pushed around by her cruel, heartless great-aunt Gertrude Badger.
But not anymore.
Now the girl is on her way to Calico, a silver mining town in the Mojave desert. Little does Etta know that she may have to let down her guard and learn to trust others if she wants to thrive. Along the way to Calico, she meets Timere, a young man whose destination is the same as hers. Soon becoming friends, the two team up and head for Calico. With a determined spirit and a gift with horses, Etta is sure she has a chance to live her own life. But things don't always go as planned…
What do you do for fun?
I love to spend time with the horses, write stories, go for walks and runs. My family and I love going to the movies and taking road trips around the United States.
Tell us about your family?
Both of my siblings also attend CCS, my brother Blaine is 13, and my sister Linndy is 12. We were adopted as siblings by my parents 11 years ago. My sister and I love to watch Hallmark movies together, and my brother and I love to watch comedies and Star Wars. My parents are wonderful, highly intelligent, and are both teachers. My Mother teaches English to struggling first and second graders, and my Father teaches French.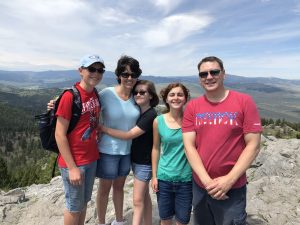 How is your school day typically structured?
I usually go for a run, do some school work, and then work at the ranch; I come home late afternoon, do more school work, and then watch the news.
What are your future goals, Samantha?
I want to be a horse trainer and author on the side.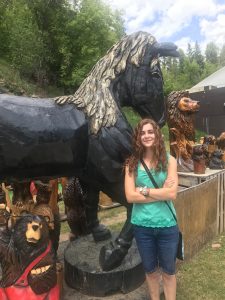 Who is your hero?
My hero would have to be George Washington; he was very humble and a great horseman. I also have a lot in common with him, as he also struggles to have a sense of humor.
What are you most grateful for?
God is willing to have a relationship with us.
Tell us about your friend with Down's Syndrome?
She is amazing. I was volunteering with Night To Shine, a charity event for the ranch 
when I met her. We developed an ongoing relationship, we have had her over for dinner, to watch movies, and she loves to play monopoly. We have not seen her for a while, with Covid, so I look forward to when we can have her over again. 
Thank you so much for sharing your beautiful story, Samantha! And thank you to your Mother Jenelle and family for sharing as well; what an incredible family! Samantha is applying for a Palomar Promise scholarship for her first two years at a community college, then she plans to attend a University with a strong equestrian program. We wish Samantha the very best and cannot wait to see her future equestrian endeavors and works of literature! 
Check our more inspiring Compass scholar stories and blogs here.