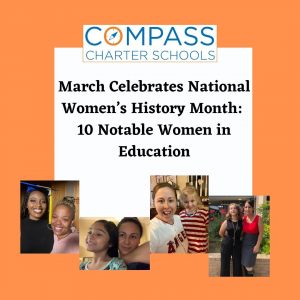 March Celebrates National Women's History Month, and this past Monday, we celebrated International Women's Day. Women have persevered to shape society in so many ways, using the most powerful tool available: Education. In the 1800s, women's positions and opportunities in education began to increase. The 19th century saw a shift in perspective on women. It opened educational opportunities for females in various education levels, which paved the way for more women to pursue various degrees of education, first as learners and then as educators. 
Since the late 1970's women have surpassed men in the number of bachelor's degrees and master's degrees conferred annually in the United States, and women have continuously been the growing majority ever since. The same has occurred with Doctorate degrees since 2005, with women being the continuously growing majority.
We look closer at ten female trailblazers who paved the way for so many women in education and society as a whole. These female educators, entrepreneurs, and changemakers transformed the world not just for women but for society as a whole. 
Fanny Jackson Coppin, Champion of Black Students (1837-1913)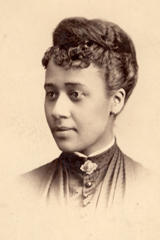 Fannie Jackson was freed from slavery at the age of 12 to become one of the first black women to earn a college degree. Fanny married Reverend Levi Jenkins Coppin and became very involved with his missionary work. The couple went to South Africa and founded Bethel Institute, a missionary school with self-help programs. 
She dedicated her life to empowering black Americans through education. She is considered one of the most outstanding educators of the 19th century, working for 40 years as principal of the Institute for Colored Youth in Philadelphia. As the Civil War ended, Jackson made it her mission to educate many formerly enslaved blacks migrating to the North. Her work was just the beginning of the ongoing effort to make sure that everyone had equal access to education, and through that education, to a better life. 
Ella Flagg Young, First Female Superintendent  (1845-1918)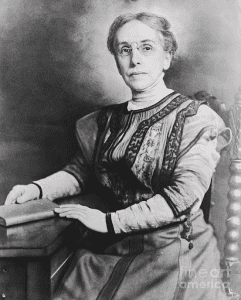 Ella Flagg Young was ahead of her time. She was ahead of our time. Flagg Young was born in New York; she did not attend school until the age of ten, after teaching herself how to read and write. After only a few months, she dropped out because it did not intellectually challenge her. At 15 years old, she took the certification examination to become a teacher and passed. She then went on to receive her master's degree, also at age 15. She later studied at the University of Chicago under John Dewey and, at age 55, received her Ph.D.
Flagg Young devoted her life to her teaching career, which spanned over 53 years. She became a professor of education at the University of Chicago and the Chicago Normal School principal. In 1909, she was named Chicago school superintendent, breaking the glass ceiling for female educators by becoming the first woman to lead a major urban district. She also served on the Illinois State Board of Education and was the first woman in America to head an extensive city school system. In 1910 the National Education Association elected her its first woman president. 
Flagg Young identified strongly with the women's suffrage movement. She advocated for an increased teacher voice, child-driven learning, and individual student growth over strict discipline during her 50-year career. 
Lucy Wheelock, Kindergarten's Hero (1857-1946)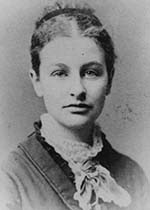 It's known as the most successful education reform of the 20th century, but it almost didn't happen. Kindergarten's survival is thanks in large part to a passionate educator born in 1857: Lucy Wheelock. She forged a middle ground between two opposing schools of thought in the early 1900s and paved the way for five-year-olds to receive a classroom education. She began her career by teaching the kindergarten program at Chauncy-Hall School. Wheelock was the founder and head of Wheelock Kindergarten Training School, which later became Wheelock College in Boston, Massachusetts. She wrote, lectured, and translated on subjects related to education. Wheelock called early childhood education "the greatest cause that can be served."
Maria Montessori, founder of the Progressive Montessori School System (1870 – 1952)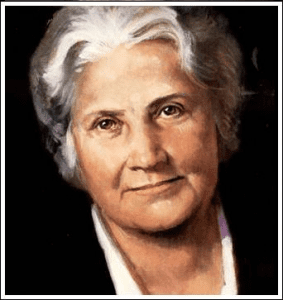 Maria Tecla Artemisia Montessori was an Italian physician and educator best known for the philosophy of education that bears her name and writing on scientific pedagogy. At an early age, Montessori enrolled in classes at an all-boys technical school with hopes of becoming an engineer. She soon had a change of heart and began medical school at the Sapienza University of Rome, where she graduated with honors in 1896. 
Her educational method is in use today in some public and private schools throughout the world. These institutions are known as Montessori schools and specialize in using Maria Montessori's teaching methods during the early learning stages. The now-famous Montessori Approach is a system for teaching young children. The fundamental aim is to self-motivate children, encourage them to move freely through instruction and physical exercises, emphasize training the senses, and the early development of reading and writing skills.
Mary Jane McLeod Bethune, Lifelong Activist for African Americans (1875 – 1955)
Mary Jane McLeod Bethune was an American educator, stateswoman, philanthropist, humanitarian, womanist, and civil rights activist. Bethune founded the National Council for Negro Women in 1935, established the organization's flagship journal Aframerican Women's Journal, and resided as president or leader for numerous African American women's organizations, including the National Association for Colored Women and the National Youth Administration's Negro Division.
McLeod Bethune was appointed as a national adviser to President Franklin D. Roosevelt, whom she worked with to create the Federal Council on colored Affairs, also known as the Black Cabinet. She is well known for starting a private school for African-American students in Daytona Beach, Florida; it later developed as Bethune-Cookman University. 
For her lifetime of activism, she was deemed "acknowledged First Lady of Negro America" by Ebony magazine in July 1949. The Black Press referred to her as the "Female Booker T. Washington."She was known as "The First Lady of The Struggle" because of her commitment to better African Americans' lives.
Helen Keller, The Miracle Worker (1880 – 1968)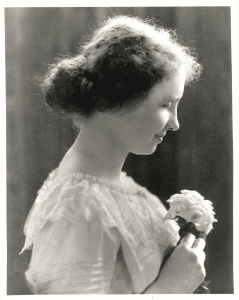 Helen Adams Keller American educator Helen Keller, both blind and deaf, became one of the 20th century's leading humanitarians. She was an American author, disability rights advocate, political activist, and lecturer. She lost her sight and hearing after a bout of illness at nineteen months. She communicated primarily using home signs until seven until she met her first teacher and life-long companion Anne Sullivan. Sullivan taught Keller language, including reading and writing. Sullivan's first lessons involved spelling words on her hand to show her the names of objects around her. She also learned how to speak and to understand other people's speech using the Tadoma method. 
After an education at both specialist and mainstream schools, Keller attended Radcliffe College of Harvard University and became the first deafblind person to earn a Bachelor of Arts degree. She worked for the American Foundation for the Blind, during which time she toured the United States and traveled to 39 countries around the globe advocating for those with vision loss.
Keller was a prolific author, writing 14 books and hundreds of speeches and essays on topics ranging from animals to Mahatma Gandhi. Keller campaigned for those with disabilities, for women's suffrage, labor rights, and world peace. She joined the Socialist Party of America in 1909. Keller was a supporter of the NAACP and an original member of the American Civil Liberties Union. In 1933, when her book How I Became a Socialist was burned by Nazi youth, she wrote an open letter to the Student Body of Germany condemning censorship and prejudice.
Keller and Sullivan's story was made famous by Keller's 1903 autobiography, The Story of My Life, and its adaptations for film and stage, The Miracle Worker. Her birthplace is now a museum and sponsors an annual "Helen Keller Day." Her June 27 birthday is commemorated as Helen Keller Day in Pennsylvania and, in the centenary year of her birth, was recognized by a presidential proclamation from U.S. President Jimmy Carter.
Gabriela Mistral, Latin Nobel Prize Poet (1889 – 1957)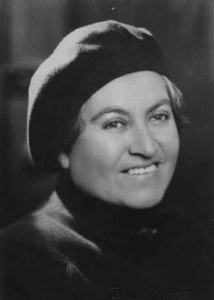 Lucila Godoy Alcayaga, known by her pseudonym Gabriela Mistral was a Chilean poet-diplomat, educator, and humanist. In 1945 she became the first Latin American author to receive a Nobel Prize in Literature, "for her lyric poetry, inspired by powerful emotions, has made her name a symbol of the idealistic aspirations of the entire Latin American world." Her poems' central themes are nature, betrayal, love, a mother's love, sorrow and recovery, travel, and Latin American identity formed from a mixture of Native American and European influences. Her portrait also appears on the 5,000 Chilean peso banknote.
Patsy Mink, Political Trailblazer (1927-2002)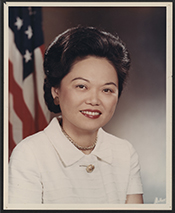 Patsy Matsu Takemoto Mink was an American attorney and politician from Hawaii. Mink was a third-generation Japanese American. After graduating as valedictorian of the Maui High School class in 1944, she attended the University of Hawaii at Mānoa for two years. Then, she enrolled at the University of Nebraska, where she experienced racism and worked to have segregation policies eliminated. 
After illness forced her to return to Hawaii to complete her studies there, she applied to 12 medical schools to continue her education but was rejected by all of them. She decided to study law instead and was accepted at the University of Chicago Law School. While at university, she met and married a graduate student, John Francis Mink. 
When they graduated in 1951, Mink was unable to find employment as a married Asian woman, and after the birth of their daughter, the couple moved to Hawaii. Mink was refused the right to take the bar examination due to the loss of her Hawaiian territorial residency upon marriage, so Mink challenged the sexist statute. Though she won the right to take the test and passed the examination, she could not find public or private employment because she was married and had a child. 
Mink's father helped her open her own practice, and Mink became a member of the Democratic Party. Mink ran for a seat in the territorial House of Representatives. Winning the race, she became the first Japanese-American woman to serve, and two years later, the first woman to serve in the territorial Senate. In 1960, Mink gained national attention when she spoke in favor of the civil rights platform at the Democratic National Convention in Los Angeles.
Mink ran for federal office and won a seat in the U.S. House of Representatives in 1964. Mink served 12 terms (24 years), representing Hawaii's at-large and second congressional district. While in Congress, she introduced the first comprehensive initiatives under the Early Childhood Education Act, which included the first federal child-care bill, and worked on the Elementary and Secondary Education Act of 1965. In 1970, she became the first person to oppose a Supreme Court nominee based on discrimination against women. Mink initiated a lawsuit which led to significant changes to presidential authority under the Freedom of Information Ac. She co-authored the Higher Education Act's Title IX Amendment, later renamed the Patsy T. Mink Equal Opportunity in Education Act.
Mink was a trailblazer; President Barack Obama called her "a passionate advocate for opportunity and equality and realizing the full promise of the American Dream." Thanks to her advocacy, 11.5 million women now attend college, and 3.5 million participate in sports. 
Dr. Maya Angelou, Revolutionary Poet and Activist (1928 – 2014)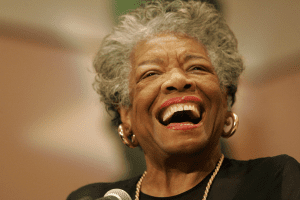 Born Marguerite Annie Johnson, Maya Angelou was an American poet, memoirist, and civil rights activist. She published seven autobiographies, three books of essays, several books of poetry, and a list of plays, movies, and television shows spanning over 50 years. She received dozens of awards and more than 50 honorary degrees. Angelou is best known for her seven autobiographies, which focus on her childhood and early adult experiences. The first, I Know Why the Caged Bird Sings (1969), tells of her life up to age 17 and brought her international recognition and acclaim.
In 1981, she accepted a professorship at Wake Forest University and was said to have from then on considered herself not "a writer who teaches, but a teacher who writes." In her, over 32 years of teaching at Wake Forest University she touched many lives. A story on the Wake Forest University website says, "Angelou often told people she was a hard teacher, but a good one. "I will use any ploy to convey my message. I will sing. I will read Shakespeare." She often invited students in her class into her home and cooked for them." Edwin Wilson, the university's provost emeritus, said of Dr. Angelou, she was an always generous friend: loving Wake Forest as we did and responding to every request for a speech, an interview, or a conversation with someone who wanted to meet her. And, to the last, she displayed the lifelong courage that she inspired in others: the greatest of all virtues, she said."
Hayat Sindi, Medical Visionary (1967-)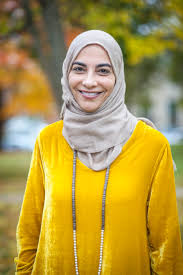 Hayat Sindi, a medical scientist, was the first Saudi woman to be accepted at Cambridge University in biotechnology and the first woman from any of the Arab States of the Persian Gulf to complete a doctoral degree in the field. As one of the first female members of the Consultative Assembly of Saudi Arabia, she is the co-founder of Diagnostics For All, an NGO that works to provide medical care in remote and impoverished areas. According to her, "a true scientist should focus on affordable, simple solutions to reach everyone in the world." In 2018, she was listed as one of BBC's 100 Women. She has been appointed as a UNESCO goodwill ambassador due to her work in promoting education, specifically for girls in the Middle East.
We admire all these incredible women today. At Compass, our teachers inspire scholars to believe in themselves and that they are worthy of living the life of their dreams. We honor every female reading this and all the unsung heroes who make a difference in our lives every day; these are indeed the ones who make the most significant difference of all. In honor of National Women's History Month, we celebrate you! 
Resources
https://www.the74million.org/article/womens-history-month-these-female-trailblazers-changed-american-education-for-you-and-your-kids-do-you-know-their-names/
https://en.wikipedia.org