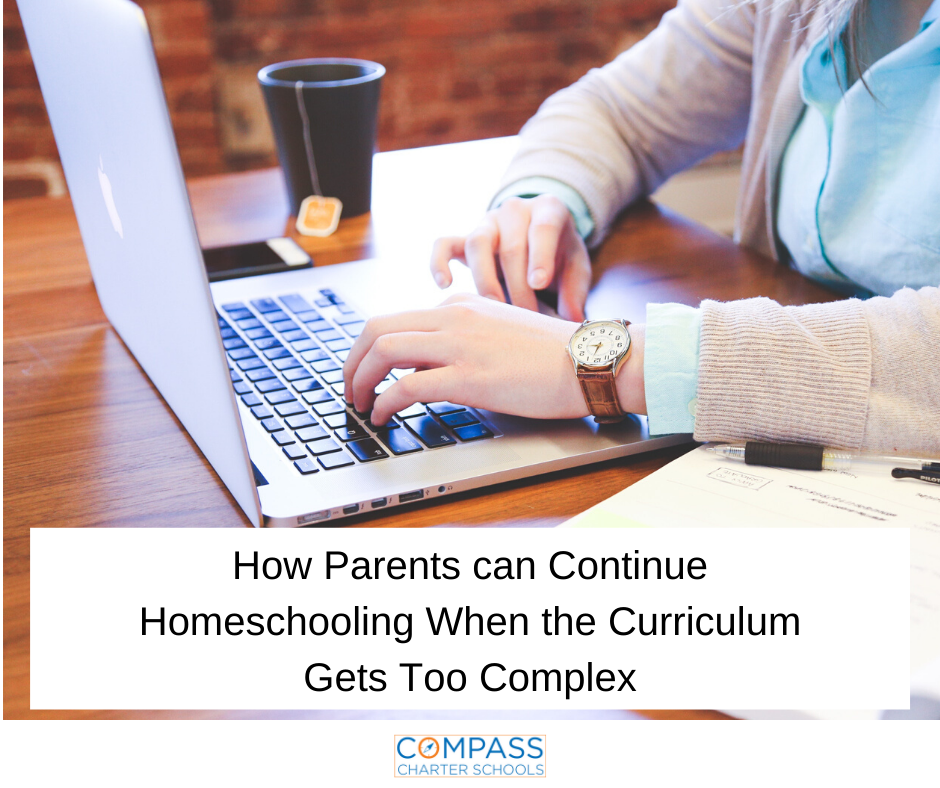 Homeschool parents know all too well the importance of being involved in their child's education.
Knowing what they're learning, how they're learning and their academic strengths or struggles is a huge advantage as a homeschool parent. And if we had to guess, that's something many homeschooling parents are not readily giving up as their child continues to grow and progress.
But eventually–unless they are a credentialed educator (and if so, kudos!) the curriculum may get too complex for some parents. Or, maybe they're great at helping their child with, say, high school English, but not science or math.
How can they provide their children with a well-rounded education while still retaining control over their learning?
It's a problem many scholars and their parents often face. And that's where online schooling can play a great role!
Parents know their child best. So it would make sense that they continue to play a major role in their scholar's instruction.
That doesn't change at Compass Charter Schools. We provide the engine but parents are the driver of their child's academic success.
That 'engine' comes with aligned, solid curriculum and support from highly qualified, credentialed instructors. They are there to answer questions and provide personalized support whenever needed.
Families who enroll in our online program will enjoy a digital award-winning curriculum. Our curriculum is packed with multimedia and interactive activities and experiments. It's learning designed for today's learner.
You can learn more about our online program for grades K-12 here.
At Compass, you'll be home with your child. You'll know exactly what they're learning, where they're excelling and where they need help. But if they have a question that you're unable to answer, you'll have highly qualified, credentialed teachers ready to support you. Our school counselors are also available to ensure your child's homeschool journey is successful.
Our role is to educate, encourage, support and guide the scholar's educational journey.
Each scholar has teachers and school counselors who:
Serve as the primary contact for information, updates, and school policies

Lead live virtual learning lab sessions for scholars to attend

Answer questions and provide one-on-one virtual support sessions whenever needed

Create a personalized learning plan with the scholar and parents/guardians
Spending more time with your child and being able to stay fully involved in their education are both great things.
You shouldn't have to lose out on those because the curriculum gets too complex.
With Compass Charter Schools, you can continue being fully involved in your child's education while enjoying support, coupled with an awesome curriculum, teachers and school counselors.
We are now enrolling for summer and the 2019-20 school year. Learn more and enroll today!
__________________________________________________________________________________________________________________________________________________________
Compass Charter Schools (CCS) is a WASC-accredited virtual charter school that serves families throughout California. Interested in learning more about CCS' flexible academic programs? Visit our website, or contact our enrollment team at enrollment@compasscharters.org or (877) 506-8631.