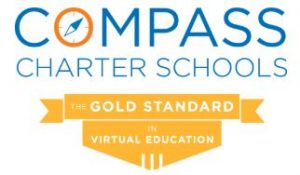 Contact: Kimberly Aguilar | Community Relations Coordinator
                Compass Charter Schools
                (805) 341-4689
                kaguilar@compasscharters.org

Compass Charter Schools

Superintendent & CEO J.J. Lewis


Honored

as a Modern Governance Leader
Diligent Honors Exceptional Leaders in Public Governance with the Inaugural Modern Governance 100 Community Boards Program
Thousand Oaks, CA, April 15, 2021, J.J. Lewis, Compass Charter Schools Superintendent & CEO, is recognized as a modern governance leader. The Diligent Corporation announced the inaugural Modern Governance 100 Community Boards' honorees, a program dedicated to recognizing community governance leaders committed to driving positive organizational change. In a year of unprecedented challenges, the program shines a light on publicly elected boards and councils as well as the professionals that support them. These community leaders have demonstrated resilience, dedication, and empathy in the face of complex and challenging times when good governance matters more than ever. Lewis is one among 100 impressive individuals and teams, and the list recognizes leaders from the field of municipal and education governance. 
Lewis has served as the Superintendent & CEO of Compass since October 2015. He holds his Master of Arts in Educational Leadership from San Diego State University and a Bachelor of Science from Central Michigan University in history and political science. Lewis is currently finishing his Doctor of Education in Organizational Change and Leadership from the University of Southern California. He has a Nonprofit Management Executive Certificate from Georgetown University and is a Certified Fundraising Executive. 
Lewis serves on many boards and committees, including the American Association of School Personnel Administrators Diversity, Equity & Inclusion Committee, Association of Personalized Learning Schools & Services Advisory Committee, The Charter Schools Resource Journal Editorial Board, and the Wellness for Educators Board of Directors. 
"It is truly an honor to be recognized as a leader in the inaugural Modern Governance 100 Community Boards Program," shares Lewis. "We have an incredible team here at Compass, and I am thrilled to represent our school. I am honored to be named an influential leader among these 100 trailblazers, and I look forward to continuing to transform and improve virtual and personalized learning in California and beyond for many years to come."
Over the last year, governance leaders faced an array of new challenges, from the COVID-19 pandemic to civil unrest. In the face of these changes, governance experts redefined their roles and helped to ensure service continuity and long-term organizational success. The Modern Governance 100 Community Boards program's professionals demonstrated exceptional work throughout the year, with a consistent focus on communication, collaboration, and community.
"Amidst all of the changes and hardships we've faced this year, the Modern Governance 100 Community Boards program reminds us that there is a very human side to governance. Every day, talented people are working behind the scenes to drive real change for their organizations," said Brian Stafford, CEO of Diligent. "At the end of the day, it's important to remember that it's individuals who navigate the complex realities of our world to make good governance decisions. At Diligent, we strive to honor those who have excelled in their roles and gone above and beyond to help their organizations thrive in turbulent times."
To learn more about Lewis, visit his Superintendent of Schools page on the Compass website.
About Diligent Corporation
Diligent Corporation is the pioneer of modern governance, empowering leaders to turn effective management into a competitive advantage. Leveraging unparalleled insights from a team of industry innovators, as well as highly secure, integrated SaaS technologies, Diligent's industry-leading suite of solutions changes how work gets done at the executive and board levels. Leaders rely on Diligent to drive accountability and transparency while addressing stakeholder and shareholder priorities. Its applications also help streamline the day-to-day work of board management and committees and support collaboration and secure information sharing. Designed for both public and private sector organizations, Diligent is helping us to usher in a new era of modern governance. 
About Compass Charter Schools
Compass Charter Schools is a WASC-accredited virtual personalized learning public charter school serving thousands of scholars throughout California. Catering to TK-12 grade scholars, Compass offers two personalized learning programs. Compass is committed to creating a collaborative virtual learning community, inspiring scholars to appreciate the ways in which arts and sciences nurture a curiosity for lifelong learning and preparing scholars to take responsibility for their future successes.
For more information, visit About Compass, and follow us on social media via Twitter, Facebook, and Instagram.