FOR IMMEDIATE RELEASE: February 1
, 2021
CONTACT
: Kimberly Aguilar, (805) 341-4689
Compass Charter Schools Names their
January 2021 Scholars of the Month
Thousand Oaks, CA – Compass Charter Schools is proud of its scholars and uses its Scholar of the Month program to recognize their accomplishments. The program also ties into the Compass core values of achievement, respect, teamwork, integrity, and communication. Scholars are nominated by teachers and staff for their academic excellence, work ethic, leadership skills, and virtual involvement and selected by the leadership team for the monthly honor.
Compass Charter Schools of Los Angeles (serving the counties of Los Angeles, Kern, San Bernardino, and Ventura):
Elementary School Scholar of the Month: Emma C., of Fontana
Ms. Christner, Supervising Teacher shares, "This scholar and Learning Coach are dedicated to academic and developmental success! Emma has moderate/severe challenges and has progressed exponentially because of her hard work, dedication, and the support of Compass staff."
Middle School Scholar of the Month: Omar G.-L., of Los Angeles
Ms. Angelo, Middle School Teacher shares, "Omar has increased his effort and communication this month. His mother works in the healthcare field and has been busy these past few months. I am so proud of Omar for communicating his needs and advocating for himself. "
High School Scholar of the Month: Matthew B., of Tehachapi
Ms. De La Pena, Supervising Teacher shares, " Matthew was behind and struggling in his classes. But, through communication with his teachers, learning coach, and myself, he has overcome his challenges, caught up on his work, and he will be passing both classes with great grades!"
Compass Charter Schools of San Diego (serving the counties of San Diego, Imperial, Orange, and Riverside):
Elementary School Scholar of the Month: Josiah B., of Murrieta 
Mrs. Sugget, OCLC Supervising Teacher shares, "Joey is an exceptional communicator both in written and verbal form. He recently wrote a letter detailing his holiday break. It was entertaining, informative, and detailed. Joey also wrote the entire letter in cursive, and it was very neat and easy to read. In his OCLC classes, Joey frequently participates and contributing to class discussions. He is a joy to have in class! Way to go, Joey! Keep up those exceptional communication skills!"
Middle School Scholar of the Month: Luke J., of Fountain Valley
Ms. Angelo Middle School Teacher, shares, "I am nominating Luke for his outstanding learning lab participation and communication over the winter break. Great work Luke! Keep up the excellent work!"
High School Scholar of the Month: Evelyn S., of San Diego 
Ms. Troup, Supervising Teacher shares, "Evelyn is great at communicating her needs. She is proactive about her schoolwork. She often seeks out help from other teachers and me, to make sure she is doing her work correctly. She responds promptly when I email her, and she is a pleasure to speak with. Great job, and congratulations, Evelyn!"
Compass Charter Schools of Yolo (serving the counties of Yolo, Contra Costa, Colusa, Lake, Marin, Napa, Sacramento, Solano, Sonoma, and Sutter):
Elementary School Scholar of the Month: Mirabelle S. of Hercules 
Mrs. Popelar Elementary School Teacher, shares, "Mirabelle is a wonderful scholar, excelling in her Accelerate Ed curriculum and she continues to strive to do her best. This is Mirabelle's first year with Compas and she demonstrates all our Compass ARTIC core values; especially communication in participating in class and asking great questions. Mirabelle is a joy to have in class! Keep up the great work, Mirabelle!"
Middle School Scholar of the Month: Sabur T., of Angwin
Mrs. Fisher, Supervising Teacher, shares, "Sabur is respectful and kind when we communicate, especially during our connections meetings. He works incredibly hard during our writing lessons and strives to do his best each week. Sabur is an amazing example of a Compass ARTIC scholar who is a role model for his classmates and peers."
High School Scholar of the Month: Samantha L G., of Concord
Mrs. Hobson shares, "Samantha is a wonderful writer and thoughtful scholar. She is always looking to do her best, which is a strong sign of self-awareness and respect. In communication with her teachers and peers, Samantha is kind, courteous, and patient. She is a pleasure to teach, and I know she will be a great success, in her education and beyond!"
"Congratulations to all of our January 2021 Scholars of the Month. There are many talented scholars at Compass, and this program is one of the many ways we recognize and celebrate their hard work," shares J.J. Lewis, Superintendent & CEO. "Please join all of us at Compass in celebrating all of our Scholars of the Month from across the Compass Family of Public Personalized Learning Charter Schools!"
About Compass Charter Schools
Compass Charter Schools (CCS) is a WASC-accredited virtual personalized learning public charter school serving thousands of scholars throughout California. Catering to TK-12 grade scholars, CCS offers two personalized learning programs. CCS is committed to creating a collaborative virtual learning community, inspiring scholars to appreciate the ways in which arts and sciences nurture a curiosity for lifelong learning and preparing scholars to take responsibility for their future successes.
For more information about CCS, visit www.compasscharters.org, via Twitter (https://twitter.com/CompassCs), Facebook (https://www.facebook.com/CompassCS/), or Instagram (https://www.instagram.com/compasscs/).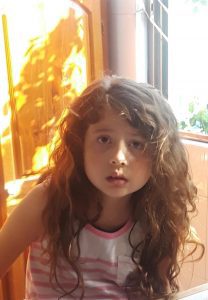 Emma C., Los Angeles Elementary Scholar of the Month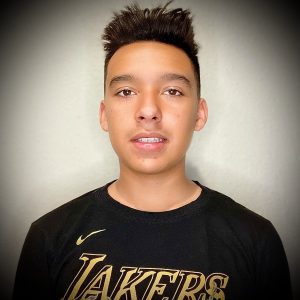 Omar G., Los Angeles Middle School Scholar of the Month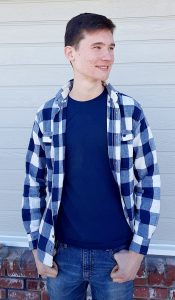 Matthew B., Los Angeles High School Scholar of the Month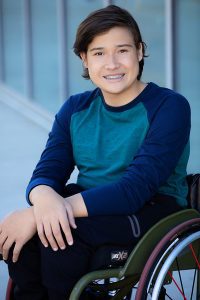 Luke J., San Diego Middle School Scholar of the Month