FOR IMMEDIATE RELEASE: May 10, 2021
CONTACT: Kimberly Aguilar, (805) 341-4689
Compass Charter Schools Names their

April 2021 Scholars of the Month
Thousand Oaks, CA – Compass Charter Schools is proud of its scholars and uses its Scholar of the Month program to recognize their accomplishments. The program also ties into the Compass core values of achievement, respect, teamwork, integrity, and communication. Scholars are nominated by teachers and staff for their academic excellence, work ethic, leadership skills, and virtual involvement and selected by the leadership team for the monthly honor.
Compass Charter Schools of Los Angeles (serving the counties of Los Angeles, Kern, San Bernardino, and Ventura):
Elementary School Scholar of the Month: Anelalani F., of Mojave
Karissa Hyross, her Supervising Teacher shares, "Anelalani has learned a lot about being part of a team this year! She has learned about sharing and working together with her teammates and peers. Anelalani is learning to work with her Mother on her school projects, reading, and numbers. Anelalani's parents are very proud of her, and I am too!'
Middle School Scholar of the Month: Avery S., of Los Angeles
Carrie Talcott, Middle School Teacher shares, "Avery has been leading the Compass Science Fair Club as our club president. It's a pleasure to recognize his efforts in helping club members find exciting projects to engage in. Avery exhibits thoughtful patience working with other scholars and models excellent teamwork. In addition, he is an amazing scholar, always tries his best, and regularly attends live sessions."
High School Scholar of the Month: Galilea C., of Yucca Valley
Jenna Morales, Supervising Teacher shares, "Galilea is one of the oldest siblings in her family, and she is an amazing mentor and leader for her siblings. April is the month of Teamwork, and she is a perfect example of being a team player. She continually exceeds at her work while helping her siblings with their work. I am so proud of all of her accomplishments and cannot wait to see everything that she succeeds at during and after her senior year!"
Compass Charter Schools of San Diego (serving the counties of San Diego, Imperial, Orange, and Riverside):
Elementary School Scholar of the Month: Ethan B., of Yorba Linda
Jan Marquez, Supervising Teacher, shares, "Ethan continues to demonstrate exemplary work this school year. He is always diligent with his work and inquisitive. He always thinks outside of the box when it comes to learning. Ethan collaborates and teams up with his brother and his learning coach when it comes to extensive projects, critical thinking activities, and creative approaches to learning. Ethan truly deserves to be scholar of the month for April. Thank you, Ethan, for your hard work! Looking forward to seeing you finish the year strongly!"
Middle School Scholar of the Month: Sharon V., of San Diego
Jeanne Richardson, Supervising Teacher, shares, "Sharon is the ultimate team player. She is always eager to help others and offer her support. She is kind, friendly, smart, creative, and a great teacher!" And Kasey Wingate, Principal, shares, "It was so nice to meet you during a connection meeting, Sharon! I can see why Mrs. Richardson has said this about you – keep up the amazing work!"
High School Scholar of the Month: Melia S., of Coronado
David Spink, High School Teacher shares, "Melia demonstrates teamwork and contributes to a safe learning environment in biology class. She regularly participates and gives a lot of compliments to her peers for a job well done. Melia leads by example and helps make learning labs fun for everyone. She is a pleasure to have in class." Kasey Wingate, Principal, shares, "Way to go, Melia! Thank you for being such a team player and so enjoyable in class!"
Compass Charter Schools of Yolo (serving the counties of Yolo, Contra Costa, Colusa, Lake, Marin, Napa, Sacramento, Solano, Sonoma, and Sutter):
Elementary School Scholar of the Month: Moxley C., of Danville
Holly Dong, Supervising Teacher, shares, "Moxley consistently displays teamwork work as he progresses through lessons and studies with his younger sisters. Mosley especially excels in math. He also has an amazing collection of Junior Ranger badges, all of which required teamwork to earn."
Middle School Scholar of the Month: Yulissa J.G., of Fairfield
Erica Angelo, Middle School Teacher shares, "Yulissa always attends learning labs and participates with her classmates. She is willing to lend a hand while in teams, and it is great to see her interact with the group chat. Excellent work Yulissa"
High School Scholar of the Month: Jenavieve J., of Fairfield
Sandy Lee, Supervising Teacher shares, "Jenavieve is a model of what it means to be a great teammate. She exemplifies teamwork in her interactions with her peers and siblings as she helps others with their schoolwork, be it in her high school chemistry class or reading to her younger brothers. She also displays great teamwork when she meets with me, her Supervising Teacher, and as she works with her learning coach to progress through her high school classes."
 "Congratulations to all of our April 2021 Scholars of the Month. There are many talented scholars at Compass, and this program is one of the many ways we recognize and celebrate their hard work," shares J.J. Lewis, Superintendent & CEO. "Please join all of us at Compass in celebrating all of our Scholars of the Month from across the Compass Family of Public Personalized Learning Charter Schools!"
About Compass Charter Schools
Compass Charter Schools (CCS) is a WASC-accredited virtual personalized learning public charter school serving thousands of scholars throughout California. Catering to TK-12 grade scholars, CCS offers two personalized learning programs. CCS is committed to creating a collaborative virtual learning community, inspiring scholars to appreciate the ways in which arts and sciences nurture a curiosity for lifelong learning and preparing scholars to take responsibility for their future successes.
For more information about CCS, visit www.compasscharters.org, via Twitter (https://twitter.com/CompassCs), Facebook (https://www.facebook.com/CompassCS/), or Instagram (https://www.instagram.com/compasscs/).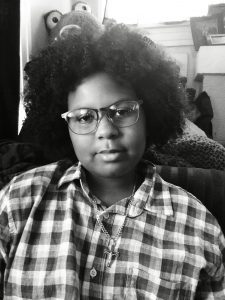 Avery S., Los Angeles Middle School Scholar of the Month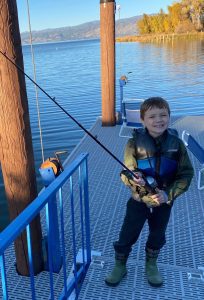 Ethan B., San Diego Elementary Scholar of the Month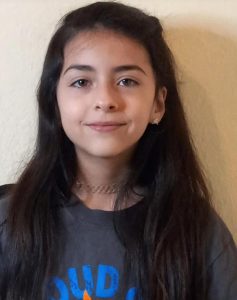 Sharon V., San Diego Middle School Scholar of the Month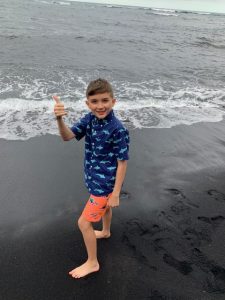 Moxley C., Yolo Elementary Scholar of the Month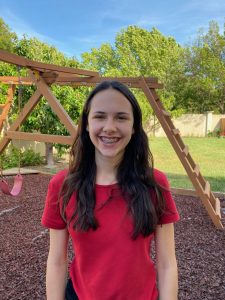 Jenavieve J., Yolo High School Scholar of the Month