Thousand Oaks, CA – CCS is proud of its scholars and uses its Scholar of the Month program to recognize their accomplishments. Scholars are nominated by teachers and staff for their academic excellence, work ethic, leadership skills, and virtual involvement, and selected by the leadership team for the monthly honor.
Online Elementary School Scholar of the Month: Jennie R., of Moorpark
Teachers Crystal Villegas and Kari Watt commented, "Jennie is such an amazing scholar. She is ready to participate and use her voice to add to every discussion! Jennie excels in all of her coursework. She is respectful, creative, hardworking and a joy to have as a scholar!  Jennie has been a leader in our usage of Flipgrid to amplify student voice. She is willing to share her ideas and interact with her peers to further discuss our reading and this allows for our scholars to engage in social learning."
Online Middle School Scholar of the Month: Raymond F., of Reedley
"Since school started, Raymond has attended every learning lab and was the highest scoring scholar on our first exam. Raymond shows excellent work ethic, communication, and virtual involvement," said Erica Angelo, Middle School teacher. "Raymond is a talented musician. His hard work has allowed him the opportunity to play in the Fresno Pacific University Symphonic Band. He will soon be traveling to the International Band Directors Conference and Concert Series in Seattle, WA. He is truly an all star scholar!"

Online High School Scholar of the Month: Havana G., of Running Springs
Havana's American History teacher, Alyssa Ginn, nominated her for our September Scholar of the Month and writes, "Havana attends Learning Labs and contributes meaningfully. She is a positive role model for other scholars. Havana is unfailingly polite in her correspondence. She responds quickly to messages and reaches out when she needs additional support. She is on pace perfectly with deadlines. She also shares her achievements with me to share her appreciation."
Options Program Scholar of the Month: Sophia B., of Glendale

"Sophia is excited about learning. She is taking some of the most fun courses, with her favorite being forensic science," said Karle Roberts, Educational Facilitator. "She also just sewed a pillowcase in her outschool sewing class and has other fun projects in the works. She is a great writer, and her work in algebra is excellent! I am so glad to have Sophia as a part of our Compass family!"
"Congratulations to all of our September Scholars of the Month. There are many talented scholars at CCS, and this program is one of the many ways we recognize and celebrate their hard work," shared J.J. Lewis, Superintendent & CEO. "Please join all of us at CCS in celebrating Jennie, Raymond, Havana, and Sophia for being named our September Scholars of the Month!"

_____________________________________________________________________

About Compass Charter Schools  

Compass Charter Schools (CCS) is a WASC-accredited virtual public charter school serving thousands of scholars throughout the state. Catering to TK-12 grade scholars, CCS offers the choice of either their homeschool or online academic program. CCS is committed to creating a collaborative virtual learning community, inspiring scholars to appreciate the ways in which arts and sciences nurture a curiosity for lifelong learning, and preparing scholars to take responsibility for their future successes.

For more information about CCS, visit www.compasscharters.org, via Twitter (https://twitter.com/CompassCs), on Facebook (https://www.facebook.com/CompassCS/) or on Instagram (https://www.instagram.com/compasscs/).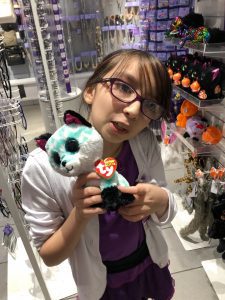 Jennie R., Online Elementary School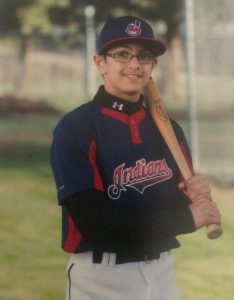 Raymond F., Online Middle School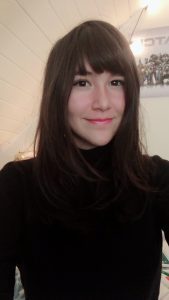 Havana G., Online High School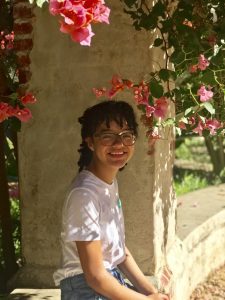 Sophia B., Options Program