Thousand Oaks, CA – CCS is proud of its scholars and uses its Scholar of the Month program to recognize their accomplishments. Scholars are nominated by teachers and staff for their academic excellence, work ethic, leadership skills, and virtual involvement, and selected by the leadership team for the monthly honor.
Online Elementary School Scholar of the Month: Lily R. of Moorpark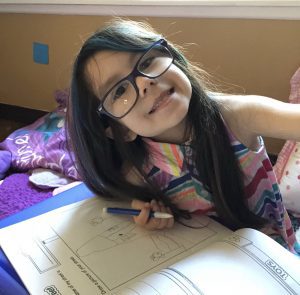 "Lily is a regular attendee in my learning lab. She is very respectful and kind to all scholars and teachers. She is always ready and willing to participate," said Kari Watt, Elementary School teacher. "She just started Kindergarten this year and has such a passion for learning! She is an amazing reader and a hard worker."
Online Middle School Scholar of the Month: Jack S. of North Hollywood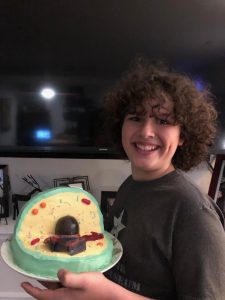 "Jack is right on pace, working diligently and consistently submitting quality work. He is a great independent learner," said Erin Thomson, Middle School teacher. Jack's Science teacher, Erica Angelo added, "He shows academic excellence in all subjects, attends all learning labs and even voluntarily participates in special Science projects," said Erica Angelo, Science teacher.
Online High School Scholar of the Month: Love J. of Oakland
"Love is a very respectful and hard-working scholar. She is very conscientious about her work and always meets her deadlines," said Arris Shabaglian, High School English teacher. "Love is resilient and does not allow life's obstacles to keep her from her education."
Options Program Scholar of the Month:  Natasha B. of Los Angeles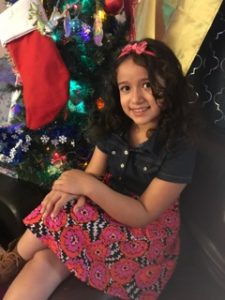 "Natasha is excited about learning and is always ready to go the extra mile to learn new things. Natasha enjoys sharing the many projects she works on and always has a smile and when I speak with her.  Through interactions with her and her learning coach, it is evident that she is very respectful for those around her." said Susan De La Pena, Lead Regional Educational Facilitator of Fresno.
"Congratulations to all of our November Scholars of the Month. There are many talented scholars at CCS, and this program is one of the many ways we recognize and celebrate their hard work," shared J.J. Lewis, Superintendent & CEO. "Please join all of us at CCS in celebrating Lily, Jack, Love, and Natasha for being named our November Scholars of the Month!"
_____________________________________________________________________________________________________________________

About Compass Charter Schools  

Compass Charter Schools (CCS) is a WASC-accredited virtual public charter school serving thousands of scholars throughout the state. Catering to TK-12 grade scholars, CCS offers the choice of either their homeschool or online academic program. CCS is committed to creating a collaborative virtual learning community, inspiring scholars to appreciate the ways in which arts and sciences nurture a curiosity for lifelong learning, and preparing scholars to take responsibility for their future successes.

For more information about CCS, visit www.compasscharters.org, via Twitter (https://twitter.com/CompassCs), on Facebook (https://www.facebook.com/CompassCS/) or on Instagram (https://www.instagram.com/compasscs/).