FOR IMMEDIATE RELEASE:
December 7, 2020
CONTACT
: Kimberly Aguilar, (805) 341-4689
Compass Charter Schools (CCS) Names their November

Scholars of the Month
Thousand Oaks, CA – CCS is proud of its scholars and uses its Scholar of the Month program to recognize their accomplishments. The program also ties into the CCS core values of achievement, respect, teamwork, integrity, and communication. Scholars are nominated by teachers and staff for their academic excellence, work ethic, leadership skills, and virtual involvement, and selected by the leadership team for the monthly honor.
Compass Charter Schools of Los Angeles
 (serving the counties of Los Angeles, Kern, San Bernardino, and Ventura):
Elementary School Scholar of the Month: Caitlin R. of Arcadia
Ms. Joyce Popelar, Elementary School Teacher shares, "Caitlin is a hard-working scholar. She is willing to collaborate with other scholars in our learning lab classroom and always shows respect towards others. She is involved with scholar clubs, actively participates in-school workshops, and continually excels in all aspects of her studies. She embodies and represents each of our Compass ARTIC core values. She is a pleasure to have in my class. Keep up the wonderful work, Caitlin!"
Middle School Scholar of the Month: Marco A. of Carson
Ms. Stephanie Lee, Supervising Teacher shares, "When I saw the heading of "Teamwork" for November, I thought immediately of Marco! He embodies a spirit of teamwork – in many senses of the word. First, at home: he and his mom enjoy workouts together, and they collaborate on making sure he checks all of the boxes on his to-do list while she is working and is homeschooling. Second, and possibly even more importantly: Marco exhibits a spirit of teamwork when he isn't required to, with peers in his learning community in their online classes. I have observed him in workshops, music class (and other scholars have mentioned to me during their connections!) how Marco shares, listens, and helps out time and again so everyone can be successful together. "
High School Scholar of the Month: Camilla K. of Palmdale
Ms. Sharon Rosen, Social Studies Teacher shares, "Camilla is an excellent scholar who truly shows teamwork! She currently has a 4.0, she's always an active participant in US History Learning Lab and always helpful as she collaborates and encourages all of her peers." 
Compass Charter Schools of San Diego
 (serving the counties of San Diego, Imperial, Orange, and Riverside):
Elementary School Scholar of the Month: Reilly K. of La Habra
Mrs. Claire Harding, Supervising Teacher shares, "At every meeting, Reilly is smiling, friendly, and respectful. He is very willing to share and interact with me. He reads books to me, shows me his taekwondo, plays the piano, and shows off his skills in various academic areas. I always look forward to our meetings!" Congratulations, Reilly; keep up the excellent work!
Middle School Scholar of the Month: 

Madison D. of Fallbrook
Mrs. Erica Angelo, Middle School Teacher shares, "I would like to nominate Madison for raising her hand to read during learning lab. She shows up to every class and participates." Way to go, Madison! Keep up that participation! 
High School Scholar of the Month: Samuel A. of San Diego
Mrs. Jannelle Marquez Supervising Teacher shares, "Samuel works diligently, collaborating with his Learning Coach, Supervising Teacher, General Ed Counselor, and Career and Guidance Counselor, creating a schedule and personalized plan to meet his high school goals. He exhibits respect, teamwork, and is always open to ideas and constructive criticism. He has demonstrated this in his attitude, character, writing, and ability to complete all his assignments on time. Samuel is indeed worthy of student of the month." Keep up the excellent work, Samuel! 
Compass Charter Schools of Yolo
 (serving the counties of Yolo, Contra Costa, Colusa, Lake, Marin, Napa, Sacramento, Solano, Sonoma, and Sutter):
Elementary School Scholar of the Month: Adelynn S. of Martinez
Ms. Laura Harvey, Options Regional Coordinator, shares, "Adelynn is a very impressive scholar and has a well-developed vocabulary, chooses words with care, and expresses ideas clearly, both verbally and through writing. She displays excellent teamwork when she is learning in small groups. Adelynn also has a vibrant imagination and excels in creative writing. Her drawings with writings show that she is a talented artist and has a strong understanding of the topics. I enjoy seeing how she creates impressive home projects, is self-motivated, and loves to work to complete her work. 
Middle School Scholar of the Month: Ryder M. of Davis
Many of Ryder's teachers have shared that he has consistently worked hard since the first day of school. His Language Arts Teacher, Ms. Andrea Lomeli, Middle School Teacher, shares "he demonstrates leadership qualities and advocates for himself and his studies." Ryder reflects many of the characteristics of a CCS ARTIC Scholar, including teamwork in how he collaborates with others in learning labs. He is on pace with all A's in his courses and takes great pride in his work. 
High School Scholar of the Month: Sabrina S. of Santa Rosa
Sabrina's English teacher, Ms. Arris Shabaglian, shares that Sabrina has been working very hard over the past month in her English 11 class. She is now making significant progress in the course and is on pace to finish before the end of the semester. Sabrina's teachers also have shared that it has been great seeing her attend learning labs this year, and I always look forward to how she contributes to class and the teamwork she displays. 
About Compass Charter Schools
Compass Charter Schools (CCS) is a WASC-accredited virtual public charter school network serving thousands of scholars throughout the state. Catering to TK-12 grade scholars, CCS offers the choice of either their homeschool or online academic program. CCS is committed to creating a collaborative virtual learning community, inspiring scholars to appreciate the ways in which arts and sciences nurture a curiosity for lifelong learning, and preparing scholars to take responsibility for their future successes. 
For more information about CCS, visit www.compasscharters.org, via Twitter (https://twitter.com/CompassCs), on Facebook (https://www.facebook.com/CompassCS/) or on Instagram (https://www.instagram.com/compasscs/).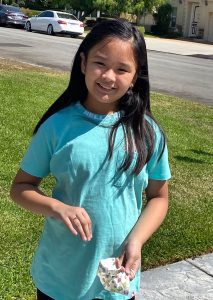 Caitlin R., Los Angeles Elementary Scholar of the Month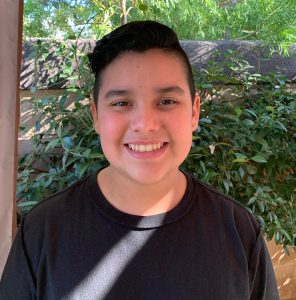 Marco A., Los Angeles Middle School Scholar of the Month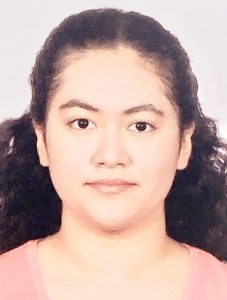 Camilla K., Los Angeles High School Scholar of the Month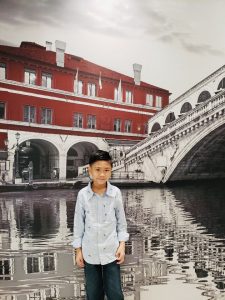 Reilly K., San Diego Elementary Scholar of the Month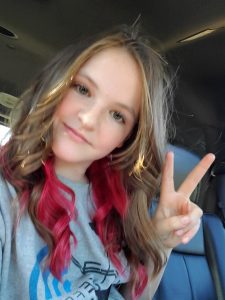 Madison D., San Diego Middle School Scholar of the Month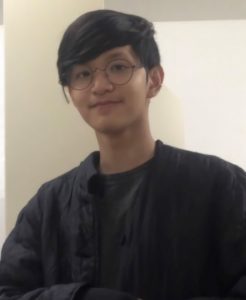 Samuel A., San Diego High School Scholar of the Month