Thousand Oaks, CA – CCS is proud of its scholars and uses its Scholar of the Month program to recognize their accomplishments. The program also ties into the CCS core values of achievement, respect, teamwork, integrity and communication. Scholars are nominated by teachers and staff for their academic excellence, work ethic, leadership skills, and virtual involvement, and selected by the leadership team for the monthly honor.
Online Elementary School Scholar of the Month: Avery S., of Los Angeles
"Avery is a motivated and inspiring scholar," said Sarah Eagleton, elementary school teacher. "He participates in numerous school clubs including: Chess Club, Awesome Elementary Artist's Club (Vice president), Creative Writing Club, Dance Club (Vice president), LEGO Club, Minecraft Club, and a few more. He is also a member of the Scholar Leadership Council. Avery attends all of his learning labs, he kindly participates in group discussions, asks thoughtful questions, and submits his schoolwork on time."
Online Middle School Scholar of the Month: James V., of Oceanside
"James is President of the Minecraft club and is doing an awesome job," said Terrasa McGuire, middle school teacher. "He has hosted two entire club meetings on his own and he has learned some new strategies to help scholars follow his presentations better. He enjoys being a leader and he has excellent topic suggestions for our club meetings! He always has positive interactions with other club members and encourages them to participate during the meeting. James is doing an outstanding job."
Online High School Scholar of the Month: Matthew J., of Yucca Valley
"Matthew has shown amazing progress and resiliency," said Jason Bee, high school teacher. "In both his AVID elective and psychology classes, Matthew has demonstrated significant improvement by not only staying on pace with his course assignments but also by submitting high-quality work. Well done Matthew; keep up the great work!
Options Program Scholar of the Month: Alex T., of Bellflower
"Alexa is an accomplished and determined ice skater who doesn't let her athletic success deter her from pursuing academic excellence," said Karissa Hyross, educational facilitator. "She always shows great respect to her educational facilitator, coaches, teammates, peers and competing athletes."  
"Congratulations to all of our March Scholars of the Month. There are many talented scholars at CCS, and this program is one of the many ways we recognize and celebrate their hard work," shared J.J. Lewis, Superintendent & CEO. "Please join all of us at CCS in celebrating Avery, James, Matthew, and Alexa for being named our March Scholars of the Month!"
About Compass Charter Schools  
Compass Charter Schools (CCS) is a WASC-accredited virtual public charter school serving thousands of scholars throughout the state. Catering to TK-12 grade scholars, CCS offers the choice of either their homeschool or online academic program. CCS is committed to creating a collaborative virtual learning community, inspiring scholars to appreciate the ways in which arts and sciences nurture a curiosity for lifelong learning, and preparing scholars to take responsibility for their future successes.
For more information about CCS, visit www.compasscharters.org, via Twitter (https://twitter.com/CompassCs), on Facebook (https://www.facebook.com/CompassCS/) or on Instagram (https://www.instagram.com/compasscs/).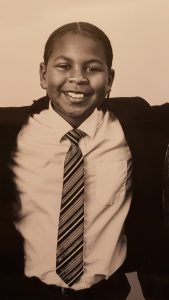 Avery S., Online Elementary School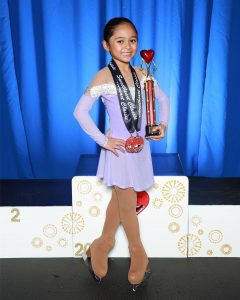 Alex T.,Options Program