Thousand Oaks, CA – CCS is proud of its scholars and uses its Scholar of the Month program to recognize their accomplishments. Scholars are nominated by teachers and staff for their academic excellence, work ethic, leadership skills, and virtual involvement, and selected by the leadership team for the monthly honor.
Online Elementary School Scholar of the Month: Kyani B. of Fresno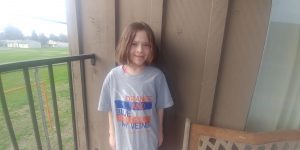 "Kyani is a hard-working scholar who is excelling in her subjects. She always comes to learning lab prepared with the necessary materials and actively participates in class," shared Joyce Popelar, elementary teacher "This is Kyani's second year in my classroom and she has continually strived to do her very best. She truly demonstrates all CCS core values."
Online Middle School Scholar of the Month: Jamie S. of Fallbrook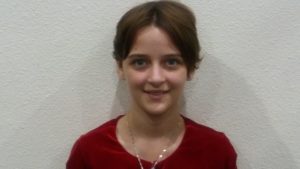 "Jamie is achieving A's in all classes and she participates in all learning labs," said Erica Angelo, middle school teacher. "She is reading at the 9th-grade level. I can always depend on Jamie to help out in learning labs, and she uses her time wisely."
Online High School Scholar of the Month: Lyric H. of Los Angeles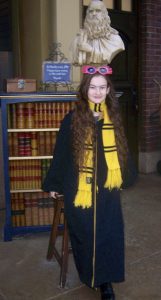 "Lyric is an outstanding scholar who is thoughtful, articulate and creative. She takes pride in her work that she submits in all of her classes," mentioned Kristen Winter, high school teacher. "She demonstrates initiative, has excellent organizational skills and is able to work independently.  Lyric is an excellent scholar to have in class."
Options Program Scholar of the Month: Heat H. of Ladera Ranch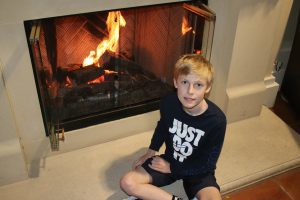 "Heat demonstrates authentic integrity. He is very bright, creative, honest, and moral," shared Linda Eddy, educational facilitator. "Heat is reliable – I can always count on him to complete all his tasks and assignments. During our connection meetings, he is always prepared and eager to show his outstanding work and share what he has been doing. Heat sets goals and works diligently toward accomplishing those goals."
"Congratulations to all of our January Scholars of the Month. There are many talented scholars at CCS, and this program is one of the many ways we recognize and celebrate their hard work," shared J.J. Lewis, Superintendent & CEO. "Please join all of us at CCS in celebrating Kyani, Jamie, Lyric, and Heat for being named our January Scholars of the Month!"

_____________________________________________________________________________________________

About Compass Charter Schools  
Compass Charter Schools (CCS) is a WASC-accredited virtual public charter school serving thousands of scholars throughout the state. Catering to TK-12 grade scholars, CCS offers the choice of either their homeschool or online academic program. CCS is committed to creating a collaborative virtual learning community, inspiring scholars to appreciate the ways in which arts and sciences nurture a curiosity for lifelong learning, and preparing scholars to take responsibility for their future successes.

For more information about CCS, visit www.compasscharters.org, via Twitter (https://twitter.com/CompassCs), on Facebook (https://www.facebook.com/CompassCS/) or on Instagram (https://www.instagram.com/compasscs/).