Thousand Oaks, CA – CCS is proud of its scholars and uses its Scholar of the Month program to recognize their accomplishments. The program also ties into the CCS core values of achievement, respect, teamwork, integrity and communication. Scholars are nominated by teachers and staff for their academic excellence, work ethic, leadership skills, and virtual involvement, and selected by the leadership team for the monthly honor.
Online Elementary School Scholar of the Month: Emily M., of Bakersfield
"Emily continues to strive and exceed in the curriculum," says Joyce Popelar, elementary school teacher. "She actively participates in school activities and continually excels in all aspects of her studies. Emily continues to communicate with their teacher and embodies all of the CCS core values."
Online Middle School Scholar of the Month: Michelle R., of Pasadena
"Michelle successfully completes her work and continues to overcome challenges," said Carrie Talcott, middle school teacher. "She always asks for additional support when needed and gives her all when completing her work. She is very determined and hard-working."
Online High School Scholar of the Month: Lesley C., of Palmdale
"Lesley is succeeding in her Interior Design course," said Jennifer Hobson, high school teacher. "She continues to submit high-quality work and shows fantastic attention to detail. Lesley has done a great job staying on schedule and submitting her work on time. She makes every effort to earn high scores on every assignment!"
Options Program Scholar of the Month: Julian H., of Palmdale
"Julian demonstrates excellent communication skills and is diligent and reliable," said Michelle Vreeman, educational facilitator. "He always completes all of his tasks and assignments, and he continually works toward accomplishing his goals. During our conversations, Julian is well spoken, polite, and prepared. He is always one of the first to submit his assignments each month and complete all other required tasks."
"Congratulations to all of our February Scholars of the Month. There are many talented scholars at CCS, and this program is one of the many ways we recognize and celebrate their hard work," shared J.J. Lewis, President & CEO. "Please join all of us at CCS in celebrating Emily, Michelle, Lesley, and Julian for being named our February Scholars of the Month!"
About Compass Charter Schools  
Compass Charter Schools (CCS) is a WASC-accredited virtual public charter school serving thousands of scholars throughout the state. Catering to TK-12 grade scholars, CCS offers the choice of either their homeschool or online academic program. CCS is committed to creating a collaborative virtual learning community, inspiring scholars to appreciate the ways in which arts and sciences nurture a curiosity for lifelong learning, and preparing scholars to take responsibility for their future successes.
For more information about CCS, visit www.compasscharters.org, via Twitter (https://twitter.com/CompassCs), on Facebook (https://www.facebook.com/CompassCS/) or on Instagram (https://www.instagram.com/compasscs/).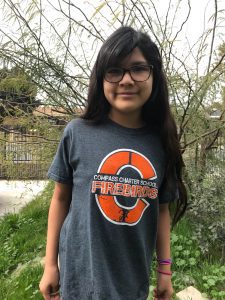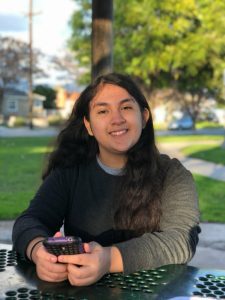 Emily M., Online Elementary School                                       Michelle R., Online Middle School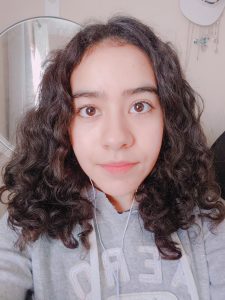 Lesley C., Online High School