Thousand Oaks, CA – CCS is proud of its scholars and uses its Scholar of the Month program to recognize their accomplishments. Scholars are nominated by teachers and staff for their academic excellence, work ethic, leadership skills, and virtual involvement, and selected by the leadership team for the monthly honor.
Online Elementary School Scholar of the Month: Seraiah M. of Banning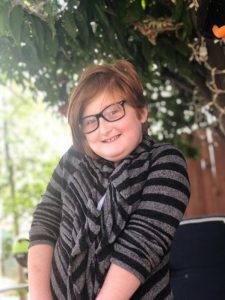 "Seraiah is a wonderful scholar who actively participates in learning labs and is eager to learn," said Joyce Popelar, elementary school teacher. "She is willing to join in and collaborate with other scholars through our classroom Flipgrid forum and always shows respect towards others.  She embodies and represents each of our Compass core values of Achievement, Respect, Teamwork, Integrity and Communication. Seraiah is a pleasure to have in my class!"

Online Middle School Scholar of the Month: Maryam Z. of Whittier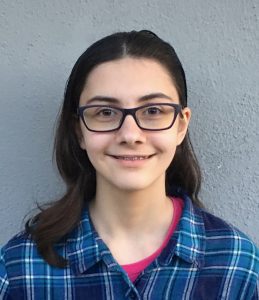 Carrie Talcott, Maryam's middle school teacher shared, "Maryam is doing very well in all of her classes with a 4.0. She participates in labs and adds great insight on most of the subject matter. Her work is always done using the correct format and with completeness. She has also shown that she is a critical thinker and really analyzes all the information before she makes an educated guess in discussions that the class has.  She is an exemplary scholar all the way around."
Online High School Scholar of the Month: Elijah C. of Escondido

"Elijah is a highly motivated student. He has been present for all learning labs and his finished the course early," said Shannon Davis, high school teacher. "Even though he finished Spanish in early December he still keeps showing up to participate in learning labs. He also received the prize for the turkey trot for attending the most learning labs."
Options Program Scholar of the Month:  Addison A. of Costa Mesa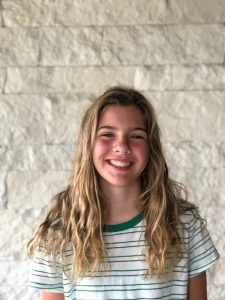 "Addison can be relied upon in any situation to be a leader, ensuring that others feel included and the group is successful. In class she is always quietly helping those around her, giving affirmation and encouraging others as she goes,"   shared Alissa Beamish, educational facilitator. "She recently gathered other scholars at the OCLC to plan activities in which the kids are spreading kindness around them. Addison has demonstrated incredible initiative, driven by passion to make the world a better place. Addison is an exceptional scholar, and is respected and loved by her peers."
"Congratulations to all of our December Scholars of the Month. There are many talented scholars at CCS, and this program is one of the many ways we recognize and celebrate their hard work," shared J.J. Lewis, Superintendent & CEO. "Please join all of us at CCS in celebrating Seraiah, Maryam, Elijah and Alissa for being named our December Scholars of the Month!"
___________________________________________________________________________________________

About Compass Charter Schools  

Compass Charter Schools (CCS) is a WASC-accredited virtual public charter school serving thousands of scholars throughout the state. Catering to TK-12 grade scholars, CCS offers the choice of either their homeschool or online academic program. CCS is committed to creating a collaborative virtual learning community, inspiring scholars to appreciate the ways in which arts and sciences nurture a curiosity for lifelong learning, and preparing scholars to take responsibility for their future successes.

For more information about CCS, visit www.compasscharters.org, via Twitter (https://twitter.com/CompassCs), on Facebook (https://www.facebook.com/CompassCS/) or on Instagram (https://www.instagram.com/compasscs/).