Thousand Oaks, CA – CCS is proud of its scholars and uses its Scholar of the Month program to recognize their accomplishments. The program also ties into the CCS core values of achievement, respect, teamwork, integrity, and communication. Scholars are nominated by teachers and staff for their academic excellence, work ethic, leadership skills, and virtual involvement, and selected by the leadership team for the monthly honor.
Compass Charter Schools of Los Angeles
(serving the counties of Los Angeles, Kern, San Bernardino, and Ventura):
Online Elementary School Scholar of the Month: Marinel H. C. of Gardena
"Marinel soars above expected progress in all courses. Keep up the good work!" Shares Michelle Fullerton, Elementary School Teacher.
Online Middle School Scholar of the Month: Xailoh H., of Santa Monica
"I would like to nominate Xailoh for his hard work and staying on pace each week," shares Erica Angelo, Middle School Teacher. "He reaches out for assistance when needed and always gives 100% when doing work. High achievement and 100% LL attendance."
Online High School Scholar of the Month: Isaiah C.G. of Oxnard
"Isaiah is scoring high marks in Physical Science, which is a very rigorous course, "shares David Spink, High School Teacher. "He demonstrates a thorough understanding of all of the learning objectives. Isaiah consistently communicates his understanding in detailed answers to assessment questions. He attends every learning lab and participates throughout the entire session. Isaiah asks great questions about science concepts and shows the desire to understand how things work in the world we live in."
Options Elementary and Middle School Scholars of the Month: Alira (3 grade), Aariah (4 grade), and Adalyn (7 grade) M. of Ontario
"I cannot get over how polite and caring these three sisters are," shares Grace Howieson, Educational Facilitator. "Every time we have a connection meeting, they greet me with a pleasant hello, ask me how my day is, and are just a huge ray of sunshine to my day. They are always so thorough and descriptive when they speak about their work. Love for learning just pours out of them, and when they speak about other scholars they have met, there is nothing but positivity. They truly have caring hearts, and it shows in their work and interactions with others. My cheeks hurt after a connection meeting because I am smiling the whole time! I just feel so good after speaking with them. I think these girls should be driving an Energy Bus!"
Options Middle School Scholar of the Month: Kimo U.D. of Long Beach 
"Kimo only started learning English in 7 grade and came to Compass in 8 grade with one goal – to improve his English so he could be ready for high school. It has been very hard, and at times, he has become frustrated with himself and others due to this enormous challenge. He has attended classes at the learning center (VIVA), where the mentors have provided additional support. In the fall, he was only submitting written work in Spanish and did not want to speak English out loud to me. By the Spring, he was able to compose a paragraph and read it out loud in English. When his scores improved on the mid-year assessments – in both English and Math – he understood that his efforts are making a difference. Keep on moving forward ~ ¡Siga Adelante, Kimo!" Shares Stephanie Lee, Educational Facilitator
Options High School Scholar of the Month: Kristina B. of Montclair
"Kristina is one of our graduates this year! She has worked so hard to complete her curriculum and assignments that she is down to only two classes remaining: Economics and Senior English! It is a good thing, though, because this driven young lady not only works at Starbucks, she also volunteers in orphanages in Mexico and with the homeless in her community. She is a wonderful example of the type of servant scholar that Compass is so proud to call our own! Kristina, we are all so proud of you, and we cannot wait to see what you do in your bright future!" Shares Karissa Hyross, Educational Facilitator.
Compass Charter Schools of San Diego
(serving the counties of San Diego, Imperial, Orange, and Riverside):
Online Elementary School Scholar of the Month: Mariya W. of Oceanside
"Mariya attends all her learning labs, participates in class, is kind, and a stellar scholar." Shares Sarah Eagleton, Elementary School Teacher.
Online Middle School Scholar of the Month: Bianca G. of San Diego
"Bianca attends her labs, communicates with her teachers when she has questions, and gets through her curriculum each day. Keep up the great work, Bianca!" States Carrie Talcott, Middle School Teacher.
Online High School Scholar of the Month: Levi F. of San Diego
"Levi has taken responsibility for his learning this school year. He is self-motivated and self-directed. He achieved honor roll first semester and is a dedicated scholar. He is attending college presentation sessions and is committed to success." Shares Rosette Sowell, High School Teacher.
Options Elementary School Scholar of the Month: Harrison H. of San Diego
"Harrison is an excellent scholar; I look forward to seeing his continued progress and success at Compass." Shares Sarah Flint, Educational Facilitator.
Options Middle School Scholar of the Month: Moka A. of Toluca Lake
"Moka is a shy but hard-working young lady," shares Susan De La Pena, Educational Facilitator. "She has overcome some struggles to make great progress this year. Though she is anxious about talking to me, we have worked out a deal and add a little bit more 'screen time' at each connection. She has not only made great academic strides and achievements but in non-academic areas as well."
Options High School Scholar of the Month: Alan A. of San Ysidro
"Alan is an excellent student," shares Alysia Hurtado, Educational Facilitator. "He is respectful, interested, and a pleasure to talk with. He works diligently on his studies and loves to learn! He is well respected by his mentors and his peers and is a good example to others. In addition to his studies, he helps his father troubleshoot mechanical problems with cars, especially ones with computer issues. Alan has always been very interested in politics and has said he wants to be president one day. I know he has the determination to reach any goal he puts his mind to!"
Compass Charter Schools of Yolo
(serving the counties of Yolo, Contra Costa, Colusa, Lake, Marin, Napa, Sacramento, Solano, Sonoma, and Sutter):
Online High School Scholar of the Month: Frenchie C. of Yuba City 
"Frenchie is new to CCS and online learning; however, she has not missed a beat! She is engaged in her courses, communicates well with her teachers, works to support her peers, and represents all of our ARTIC values. Her dedication to her studies is evident, and we are thrilled to have her join our CCS family!" Shares Janae Smith, High School Coordinator. 
Options Elementary School Scholar of the Month: Kara K. of Napa
"Kara is a superb student," shares Sandy Lee, Educational Facilitator. "She loves to learn and is reading far above grade level. She is very mature for her age, being the oldest of four siblings. Her diagnostic tests are always on the top 5%. She is a joy for her learning coach to teach such a cooperative and diligent student."
Options Middle School Scholar of the Month: Maya P. of San Anselmo
"Maya has excelled this year academically and on her competitive ice skating team," shares Terry Egan. "At the beginning of the year, Maya's Edgenuity showed that she was at grade level in reading and slightly below in math. After her midyear assessment, she scored 2-grade levels above 7 grade, scoring in the 9 grade level on math and language arts. She is a dedicated scholar doing excellent work!"
Options High School Scholar of the Month: Emma P. of Santa Rosa
"Emma is an amazing scholar, doing well with both her high school courses and the courses she takes at the Junior College. She is very kind and works diligently to earn good grades. Emma is such a joy to work with, and she produces wonderful work." Shares Kayla Sullens, Educational Facilitator.
"Congratulations to all of our April Scholars of the Month. There are many talented scholars at CCS, and this program is one of the many ways we recognize and celebrate their hard work," shared J.J. Lewis, Superintendent & CEO. "Please join all of us at CCS in celebrating all of our April Scholars of the Month from the across the Compass Family of Public Personalized Learning Charter Schools!"
About Compass Charter Schools  
Compass Charter Schools (CCS) is a WASC-accredited virtual public charter school network serving thousands of scholars throughout the state. Catering to TK-12 grade scholars, CCS offers the choice of either their homeschool or online academic program. CCS is committed to creating a collaborative virtual learning community, inspiring scholars to appreciate the ways in which arts and sciences nurture a curiosity for lifelong learning, and preparing scholars to take responsibility for their future successes. 
 For more information about CCS, visit www.compasscharters.org, via Twitter (https://twitter.com/CompassCs), on Facebook (https://www.facebook.com/CompassCS/) or on Instagram (https://www.instagram.com/compasscs/).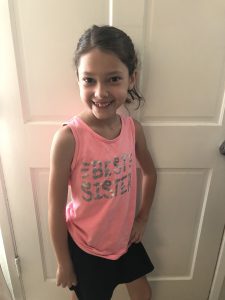 Alira M., 3 Grade Options Scholar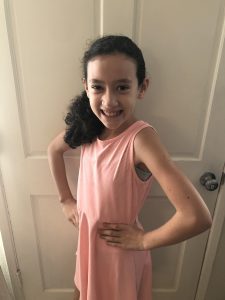 Aariah, 4 Grade Options Scholar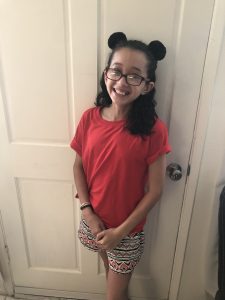 Adalyn M., 7 Grade Options Scholar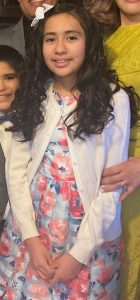 Bianca G., 6 Grade Online Middle School Scholar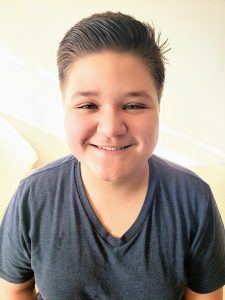 Levi F., 10 Grade Online High School Scholar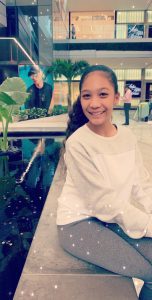 Moka A., 7 Grade Options Middle School Scholar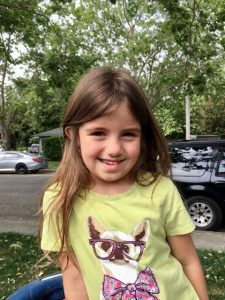 Kara K., Kindergarten Options Scholar