Thousand Oaks, CA – CCS is proud of its scholars and uses its Scholar of the Month program to recognize their accomplishments. The program also ties into the CCS core values of achievement, respect, teamwork, integrity, and communication. Scholars are nominated by teachers and staff for their academic excellence, work ethic, leadership skills, and virtual involvement, and selected by the leadership team for the monthly honor.
Online Elementary School Scholar of the Month: Yanisel S., of Downey
"Yanisel always does her best in her online courses," said Joyce Popelar, elementary school teacher. "She continues to excel and communicate with her teacher when she has questions about her assignments. Yanisel is hard working and demonstrates all the Compass core values. She is a wonderful scholar!"
Online Middle School Scholar of the Month: Charlie V., of Fallbrook
"Charlie is an excellent scholar," said Kim Noller and Carrie Talcott, middle school teachers. "He attends his learning labs every week, and always gives 100 percent to everything that he does. Charlie did a wonderful job on his English paper personal narrative! He always participates in his learning labs, engages with his peers, and works hard on all of his assignments."
Online High School Scholar of the Month: Vania L., of North Hollywood
"Vania is a hard-working scholar who balances all aspects of her academic and personal life," said Janae Smith, high school coordinator. "She is thorough with her assignment details and enjoys working with her teachers and peers. Vania works well with others and collaborated with her peers during her science lab. She continues to strive for excellence and has even added additional courses this semester to get ahead. Congratulations, Vania!"  
Options Program Scholar of the Month: Addison W., of Fontana
"Addison is doing such an amazing job," said Karle Roberts, educational facilitator. "She embodies all of our Compass Core Values of Achievement, Respect, Teamwork, Integrity, and Communication. Her learning coach always responds promptly, and they are a joy to work with. It is great to see Addison's projects she completes and that she enjoys learning."  
"Congratulations to all of our April Scholars of the Month. There are many talented scholars at CCS, and this program is one of the many ways we recognize and celebrate their hard work," shared J.J. Lewis, Superintendent & CEO. "Please join all of us at CCS in celebrating Yanisel, Charlie, Vania, and Addison for being named our April Scholars of the Month!"
About Compass Charter Schools  
Compass Charter Schools (CCS) is a WASC-accredited virtual public charter school serving thousands of scholars throughout the state. Catering to TK-12 grade scholars, CCS offers the choice of either their homeschool or online academic program. CCS is committed to creating a collaborative virtual learning community, inspiring scholars to appreciate the ways in which arts and sciences nurture a curiosity for lifelong learning, and preparing scholars to take responsibility for their future successes.
or more information about CCS, visit www.compasscharters.org, via Twitter (https://twitter.com/CompassCs), on Facebook (https://www.facebook.com/CompassCS/) or on Instagram (https://www.instagram.com/compasscs/).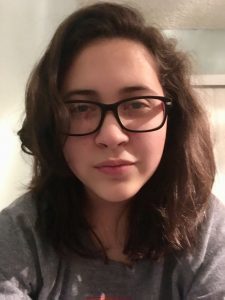 Vania L., Online High School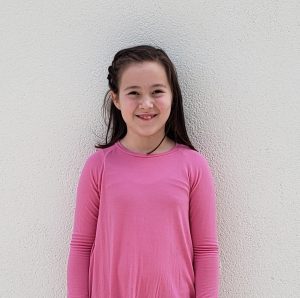 Addison W., Options Program