FOR IMMEDIATE RELEASE:

January 15, 2021


CONTACT
: Kimberly Aguilar, (805) 341-4689
Thousand Oaks, CA – Compass Charter Schools (CCS) announces Cameron J. from CCS of Los Angeles, Jonah B. from CCS of San Diego, and LJ C. from CCS of San Diego, as the winners of its first annual Virtual Spelling Bee! The spelling bee was held on Friday, December 11, 2020, over Zoom. The winners were selected by process of elimination over nine rounds for kindergarten through second-grades, ten rounds for third through fifth grades, and eight rounds for sixth through eighth grades.
"It was awesome to participate in the Spelling Bee," said Jonah B. "At first, it was a little bit scary, but I loved it."
"Being a part of our first-ever Virtual Spelling Bee was truly an honor and brought me so much joy," shared Rebecca MacAlpine, Director of Engagement. "I am so impressed with all of our scholars and the bravery they exhibited as they competed. Congratulations to every scholar who participated in our grade level champions and our overall champion. You all should be so very proud of yourselves!"
The Virtual Spelling Bee was organized into three competition rounds, and the competition was open to scholars in grades kindergarten through 8, with 24 scholars participating. Each scholar was presented a spelling word by the moderator and asked to spell the word aloud correctly. All scholars who participated received a certificate and the winning scholars received a certificate, medal, and will receive a special mention in the upcoming issue of The Compass Chronicle, Compass' quarterly school newsletter.
"Congratulations to Cameron, Jonah, and LJ for winning our first annual Spelling Bee," stated J.J. Lewis, CCS Superintendent & CEO. "We challenged all of the participating scholars to put their spelling skills to the test in front of our Compass community. These scholars met that challenge and have done a remarkable job honing their spelling skills and inspiring their peers. I know I am speaking for all of our Compass community when I share that we are so proud of everyone's hard work!"
CCS is proud of all the participating scholars and those who supported the contestants. CCS continues to offer scholars the opportunity to play a leading role in their school community and encourages scholars to demonstrate their skills and share their school spirit. CCS is also excited to share that LJ will be moving on to Orange County's local Spelling Bee, which will be taking place on March 1, as an online written round, to advance to the final round on March 6, location TBD. 
"I was very nervous about participating in the Spelling Bee," shared LJ, who was both the 6-8 and overall Spelling Bee Champion. "It was a fun experience!"
About Compass Charter Schools
Compass Charter Schools (CCS) is a WASC-accredited virtual personalized learning public charter school serving thousands of scholars throughout California. Catering to TK-12 grade scholars, CCS offers two personalized learning programs. CCS is committed to creating a collaborative virtual learning community, inspiring scholars to appreciate the ways in which arts and sciences nurture a curiosity for lifelong learning and preparing scholars to take responsibility for their future successes.
For more information about CCS, visit www.compasscharters.org, via Twitter (https://twitter.com/CompassCs), Facebook (https://www.facebook.com/CompassCS/) or Instagram (https://www.instagram.com/compasscs/).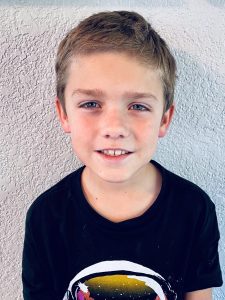 Jonah B. of CCS of San Diego
3-5 grade winner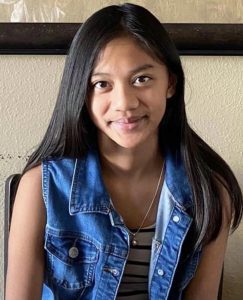 LJ C. CCS of San Diego
6-8 grade winner & overall Spelling Bee Champion
###