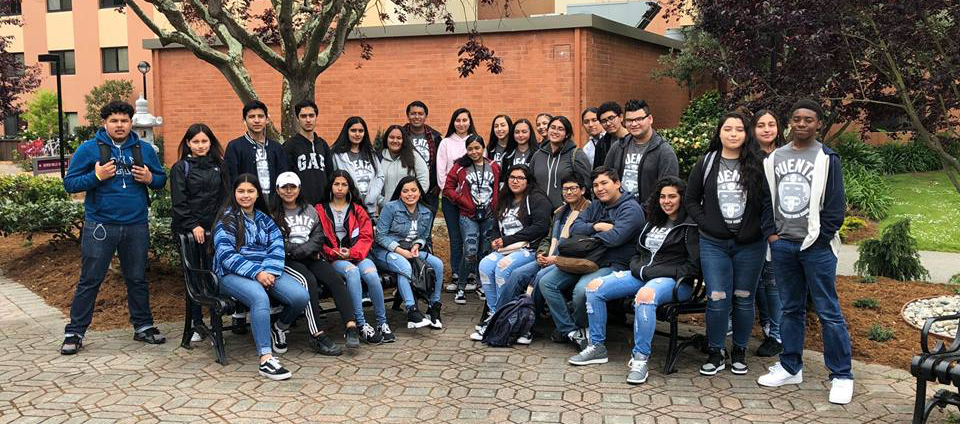 Our 6th – 12th grade Project-Based Learning (PBL) program is our site based program in Berkeley where our experienced, credentialed teachers use engaging real-world challenges as the vehicle to promote scholar's learning. This type of critical-thinking learning helps develop a child's ability to integrate and explain complex concepts and prepares them for college.
REALM is a site-based program that provides excellence with its inquiry-based approach, which leads to preparing scholars to be college and career ready. Scholars bring what they've learned to life with project-based learning (PBL). PBL encourages scholars to dive deep into real-world issues and create real-world solutions by applying what they've learned in the classroom. PBL also addresses different learning styles; scholars must use all modalities in the process of researching and solving a problem, then communicating the solutions. When children are interested in what they are doing and are able to use their areas of strength, they achieve at a higher level.  

PBL is not just a way of learning; it's a way of working together. If scholars learn to take responsibility for their own learning, they will form the basis for the way they will work with others in their adult lives.
Spaces for learning are both structured and spontaneous. The environment is designed and dignified, encouraging students to look under rocks and around corners. Learning happens on smart boards, in pods of rolling chairs, in the park down the street, and in the hallways between classes.
Our teachers attempt the impossible. They explore new and emerging technologies, use design thinking in the classroom, and integrate project-based learning into every unit. They hear, support and reward the creative ideas of students, and turn those ideas into lesson plans and units. The content they teach every day is rigorous, aligned to state standards, and always student-centered.
Coursework at REALM is a conversation, not merely a curriculum. We teach and learn from a place of inquiry, compassion, grit and rigor. We recognize there are many answers to the same question, and our teachers build classroom communities around the voices of students and their needs. Students are pushed to ask "why," to brainstorm, to fail forward, and to make connections across classes and beyond school walls.

Middle School
At REALM, Project-Based Learning (PBL) is one of our main strategies to increase academic achievement. We've seen firsthand what the research shows: that PBL helps deepen students' understanding and retention by encouraging them to actively use what they know to explore, negotiate, interpret, and create.

High School
REALM scholars engage in a college preparatory curriculum that builds critical creativity through a love for design thinking, teaches grit to engage with immersive and interactive technologies, and connects discoveries in the classroom to action in the community.
Our high school programs support and challenge the whole child. We prepare our students to pass Advanced Placement (AP) exams, master Common Core standards, find success on the SAT, and succeed in college.
We also measure their growth in how they collaborate with each other, how often they iterate, and how they contribute to building community inside and outside our walls — ensuring they graduate with the audacity and tools needed to change the world.
Our students have been admitted to some of the best colleges and universities:
University of California: Berkeley Los Angeles, Santa Barbara

University of California: Davis, Santa Cruz, Riverside, Merced

Boston University

Stanford University

Saint Mary's College

University of LaVerne

California State University: East Bay, Pomona, Los Angeles, Long Beach

California State University: Northridge, San Diego State, San Jose

California State University: San Francisco, Sonoma

Holy Names University

Corban College

University of Portland

University of Puget Sound

Seattle University

Fashion Institute of Design and Merchandising

Dominican University of California

Whittier College

And more!
"My daughter graduated and will be attending UC Davis in the Fall 2018. REALM is a small school setting that has amazing, caring educators who go above and beyond to help the students succeed."
- Antonio R.