Superintendent & CEO Search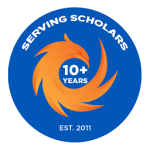 The Compass Charter Schools Board of Directors is seeking our next Superintendent & CEO! 
Hear from our community about their Compass Experience:
Visit our testimonial page to hear from more of our community on their #CompassExperience! We also invite you to visit our newsroom to explore more of Compass and our #CompassWay!
Interested in being considered as our next Superintendent & CEO? Learn more about the role in our brochure, and apply online through the McPherson & Jacobson website today (closing Wednesday, October 19):
Applicants will be screened by Dr. Steven Lowder, McPherson & Jacobson's consultant who is supporting the search, through Wednesday, November 2. The Board will host a Special Meeting (TBA early November) following the screening to create a short list of candidates. Candidates selected as part of the short list will be invited to record a video to introduce themselves to the Compass community and respond to questions submitted by the Scholar Leadership Council, Parent Advisory Council, and Staff Advisory Committee.
Candidate introduction videos will be available for a week to watch by the Compass community, who will be able to respond to short prompts to share their feedback on the candidates with the Board. The Board will host a Special Meeting (TBA in mid-November) to interview the finalists.
The Board, at its Regular Meeting on Saturday, December 3, will take action on a final candidate. The new Superintendent & CEO (subject to contract negotiations) will officially start on Tuesday, January 3, 2023, after having time to transition with our outgoing Superintendent & CEO, J.J. Lewis.